EEMTV Or Eastern Europe Military Television Has A Major Space Race Replays And Military TV Apply In Danubia, Poland, Romania, Bulgaria, And Yugoslavia Has Major TV Military And Space TV Media And Outlets And Also Major Industries And TV Shows Including EAS (Emergency Military Alert System) And Major Disaster TV Warnings To Advise And Major Space Defense TV Major Space Telecoms Also European Union Recognizes Eastern European Military Television And Become Global TV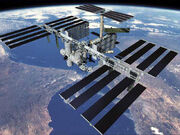 Ad blocker interference detected!
Wikia is a free-to-use site that makes money from advertising. We have a modified experience for viewers using ad blockers

Wikia is not accessible if you've made further modifications. Remove the custom ad blocker rule(s) and the page will load as expected.