Republic of East Russia
Республика Сибирь
Dou-Rusjalü Jumurijet
Timeline: 1861: Historical Failing
OTL equivalent: Ural Federal District, Siberian Federal District and Far Eastern Federal District (without Sakhalin Oblast')
Capital
(and largest city)
Novosibirsk
Language
  official
 
Russian, Mongolian, Aunderic
  others
Chinese, Local languages
Religion
None official, Orthodox widespread
Demonym
East Russians/Siberians
President
Vladimir Jakušev
Area
14,215,500 km²
Population
62,294,143 
Established
1991
Currency
Ruble
Time Zone
from UTC+5 to UTC+12
East Russia, or else called Siberia, is a nation in Asia. Formerly it was known as Siberian SSR, held by USSR.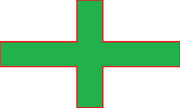 Federal zemlyas
A federal zemlya (from russian word земля, meaning land) is a federal territory within the country.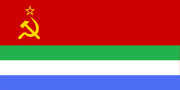 Mongol Region
Also see
Nations (1861: Historical Failing) List of Presidents of East Russia (1861: Historical Failing)
Ad blocker interference detected!
Wikia is a free-to-use site that makes money from advertising. We have a modified experience for viewers using ad blockers

Wikia is not accessible if you've made further modifications. Remove the custom ad blocker rule(s) and the page will load as expected.