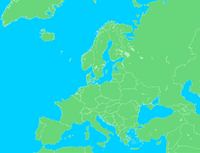 This The British Ain't Coming page is a Proposal.

It has not been ratified and is therefore not yet a part of the The British Ain't Coming Timeline. You are welcome to correct errors and/or comment at the Talk Page. If you add this label to an article, please do not forget to make mention of it on the main Discussion page for the Timeline.
The Dutch North India Company was a trading company of the Netherlands doing business in North America.
History: beginnings
It started when the dutch, with the success of the east and west india companies, and seeing the loads of gold in the yukon, found gold in otl Nunavut, then they created an organization styled after the East India Company to be known as the North India Company. The ports include Godthab, New hauge, and New Brussels.
History: ends
Then it quickly expanded all the way to Russia's Yukon lands, facing off in a cold war of settlers. That brings us to now.
Ad blocker interference detected!
Wikia is a free-to-use site that makes money from advertising. We have a modified experience for viewers using ad blockers

Wikia is not accessible if you've made further modifications. Remove the custom ad blocker rule(s) and the page will load as expected.