Division of France and Italy (Look Out, Sir! Revised Map Game)
Talk

2
Share
Ad blocker interference detected!
Wikia is a free-to-use site that makes money from advertising. We have a modified experience for viewers using ad blockers

Wikia is not accessible if you've made further modifications. Remove the custom ad blocker rule(s) and the page will load as expected.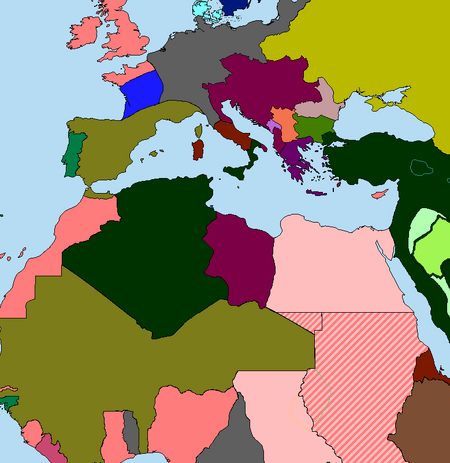 Sign below if you agree
Signatures
Sultan of the Ottoman Empire:

Saturn

(Talk to me!)

President of France:
Leader of Germany:
Leader of the FSGA:
British King:
Leader of Spain: BNSF1995, Alive since 1995 19:28, April 30, 2014 (UTC)
Problems with the map go here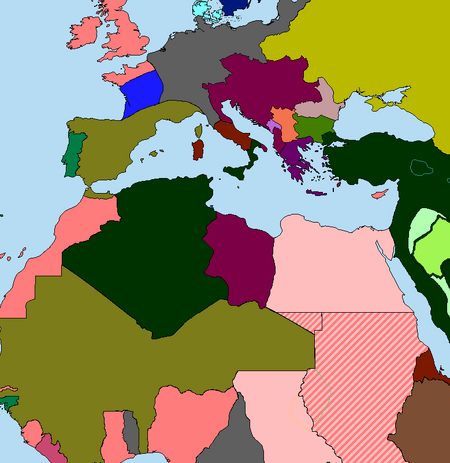 This would be much better, and I'm not accepting the original map. SkyGreen24 19:37, April 30, 2014 (UTC)
Bulgaria joined the Central powers a little bit before World War 1 ended. The Bulgarian Preaident should sign this.
Too late now. It's already signed Saturn120, A Fallen Titan