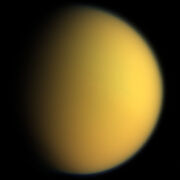 Deran is the largest of Greenland's moons, named after Ulvolid Mythology. It is 7,132 miles in diameter and holds microbic life. First landed upon by humans in 2200, it has since been settled upon by 3,000 scientists for research purposes.
Geography
Atmosphere
Biology
Human Exploration
Possible Terraformation
Although there is scope for terraforming Deran, it will most likely not be for a long time, due to other celestial bodies open for colonization.