Democratic Republic of Tomlinscote

Flag
Coat of Arms

Location of Tomlinscote

Motto
'Inspired to Work' (English)

Language
English
Government
Military Dictatorship
Supreme Leader
Ian Highland
Major General
Robert
Population
4582 
Currency
Pound Sterling
Time Zone
GMT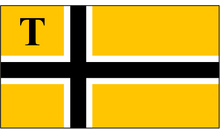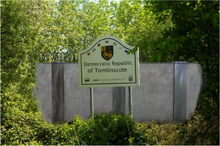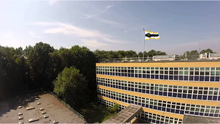 The Democratic Republic of Tomlinscote is a fictional micronation located in Surrey, England based on Tomlinscote School.
Origins
The Micronation has been under a military dictatorship since 11 December 2012 when DRTF (Democratic Republic of Tomlinscote's Forces) occupied Tomlinscote school and the surrounding area.
Politics
Contrary to the name, the nation is not a democracy. The Supreme Leader remains as dictator until his death at which point a new leader is elected by the 'Governors' (a group of select individuals that are chosen based off military prowess). Usually the Major General is chosen for this post.
The nation runs a rigged election every year to decide who will represent the student body. A 'Student Leadership Team' is elected from members of the lower class however they have little power and those who speak out against the state are 'removed'.
Military
The DRT only has land forces as they are completely landlocked. The DRTF (Democratic Republic of Tomlinscote's forces) is the official military of the nation. Conscription for those aged 11-18 is compulsory and those aged 7-11 must be members of the youth wing. The military currently has over 2500 members making it more then half the size of the population.
Border with the United Kingdom
The entire micronation is an enclave of the United Kingdom. A concrete wall has been built around the entire border to 'protect Tomlinscotes sovereignty' as the UK still claims the entire region. The micronation still uses the British pound as its currency however and those born in the DRT are still classed as British citizens.
Ad blocker interference detected!
Wikia is a free-to-use site that makes money from advertising. We have a modified experience for viewers using ad blockers

Wikia is not accessible if you've made further modifications. Remove the custom ad blocker rule(s) and the page will load as expected.