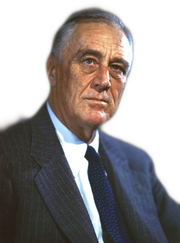 David Cooper
was the 42nd Chancellor of the Atlantean Republic from 1928 to 1944. Cooper led Atlantea through the
Sixth War
and later became a founder of the
CFN
 with
Iosif Dzugashvili
and
Fez Monten
. Cooper was one of the first proponents of Atlantean space programs, and the Atlantean Aeronautics Association (Triple A) was his brainchild following his Chancellory.
Ad blocker interference detected!
Wikia is a free-to-use site that makes money from advertising. We have a modified experience for viewers using ad blockers

Wikia is not accessible if you've made further modifications. Remove the custom ad blocker rule(s) and the page will load as expected.