The Rt. Hon. David William Donald Cameron (b. 9 October, 1966) is the current Prime Minister of the United Kingdom.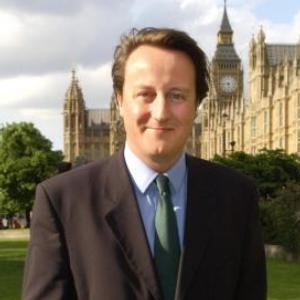 Elected to the federal Parliament in 1996, Cameron was previously a member of the English Parliament and an advisor to former English Prime Minister Michael Howard. In 2000, Cameron, then 34, was named as Secretary of State for Employment by then-Prime Minister David Steel. When Steel retired from office in 2006, Cameron was elected as leader of the British National Alliance party and commissioned as Prime Minister.
Cameron has proved a popular leader, and his youthful persona and different style than Steel has led to speculation of another term for the BNA at elections due in 2008. Cameron led the Leader of the Opposition, Jack Straw by almost thirty points in opinion polls taken on April 13, 2007.
Ad blocker interference detected!
Wikia is a free-to-use site that makes money from advertising. We have a modified experience for viewers using ad blockers

Wikia is not accessible if you've made further modifications. Remove the custom ad blocker rule(s) and the page will load as expected.