Columbia
City of Columbia
Timeline: Colony Crisis Averted

Flag
Coat of Arms
Columbia downtown area at night

Country
Massachusetts, North American union
District
Columbia–Falmouth Metropolitan District
Founded
1899
Population
794,433
Time zone
Eastern (UTC-5)
Columbia is the 17th-largest city in the United States of America, the largest city in the state of Massachusetts, and lies in northern Massachusetts. As of July 1, 2013, the population estimate from the N.A.U. Census was 794,433, making it the 19th most populous city in the United States. Its metropolitan area covers all of Columbia and Falmouth counties, with a population of 931,036. The Columbia MSA forms part of the larger Columbia–Falmouth, with a population of 1,344,596. It is one of the five aerotropolis in the North American Union.
The city was established in 1899 as an Army outpost which then expanded into the world's first aerotropolis Today Columbia still embraces its Western heritage and traditional architecture and design. HMS Columbia (LCS-3) is the first ship of the Royal Navy named after the city.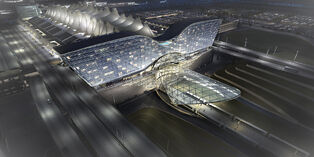 The city is also home to Columbia Christian University, University of Aerodynamics Center, Columbia A&M University School of Law, and many multinational corporations including Lincoln Aeroship Company, North American Broadcasting Corporation, Pan Am Airlines and others.
Ad blocker interference detected!
Wikia is a free-to-use site that makes money from advertising. We have a modified experience for viewers using ad blockers

Wikia is not accessible if you've made further modifications. Remove the custom ad blocker rule(s) and the page will load as expected.