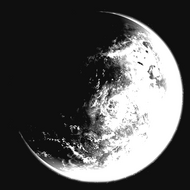 The Colonisation of Luna by Terrestrial nations began a few years after the Space Colonisation Treaty was signed.
History
Early findings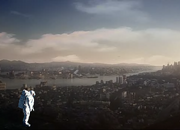 During the first man-led mission to Luna, Neil Armstrong and Buzz Aldrin notice a city on Luna, even after scientists doubted the existence of any intelligent species. This led many countries to give up on the possibility of colonizing Luna if there is an intelligent life living on most of the land, until Luna-2 discovered the poles of Luna are warm enough and almost entirely uninhabitable, perfect for human colonization.
Setbacks
Ronald Regan wanted to get to colonizing started as early as possible, introducing the Lunar Colonization movement. However, Greece and Turkey, who's majority is mainly Selenic Selenic, declared war so the colonization would not happen (colonization being unjust in Selenism). This had set back any attempts at Lunar outposts on in the polar regions, however a mission to start preparing "just in case the war would favour the pro-Lunar side" had made a discovery that a widespread disease on Luna had wiped out a majority of the population on Luna, and the survivors were living in one area. The astronauts that had brought back the information they discovered and many countries realized they could colonize the areas which lunans weren't living in. The Space Colonization Treaty stated that the poles would be reserved for countries that required colonies for due to coastal issues.
Colonization by nation(s)