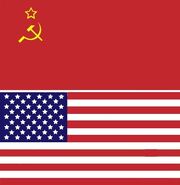 A general easing of the geo-political tensions between the Soviet Union and the United States which began in 1969, as a foreign policy of U.S. presidents Richard Nixon and Gerald Ford called détente; a 'thawing out' or 'un-freezing' at a period roughly in the middle of the Cold War. Détente was known in Russian as разрядка ("razryadka", loosely meaning "relaxation of tension").
The period was characterized by the signing of treaties such as the SALT I and the Helsinki Accords. A second Arms-Limitation Treaty, SALT II, was discussed but never ratified by the United States. There is still ongoing debate amongst historians as to how successful the détente period was in achieving peace.
Foreign Policy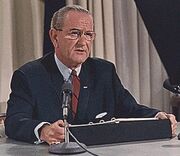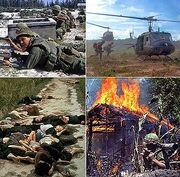 Economics
Agriculture
Science and Technology
Ad blocker interference detected!
Wikia is a free-to-use site that makes money from advertising. We have a modified experience for viewers using ad blockers

Wikia is not accessible if you've made further modifications. Remove the custom ad blocker rule(s) and the page will load as expected.