Ad blocker interference detected!
Wikia is a free-to-use site that makes money from advertising. We have a modified experience for viewers using ad blockers

Wikia is not accessible if you've made further modifications. Remove the custom ad blocker rule(s) and the page will load as expected.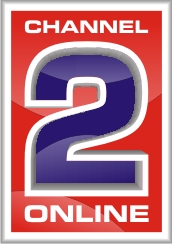 Channel 2 News is a North American TV broadcaster that transmits news and shows in English, French (Canal 3) and Spanish (Canál 4) throughout North America.
News For May/June
May 14: "Friendly" football match between Germany and France; Germany loses 3-2 and threatens to go to war against France.
May 15: France issues "Red Alert" in all the country; people are advised to stay in their homes in case of nuclear strike.
May 23: Elections in Brazil take place
May 28: French town of St-Quentin bombed by German planes.
May 29: French troops occupy and hold for ransom the German town of Baden-Baden
May 31: Germany agrees to pay war reparations fot the St-Quentin attack in exchange for Baden-Baden