Chancellorship of Dorian Brandt (Joan of What?)
Talk

0
Share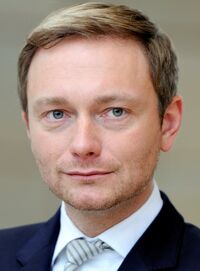 The chancellorship of Dorian Brandt began at noon WST on 6 February 2015, when Brandt became the 35th Chancellor of the Empire of the United Cygnian States; Theodore V has been Emperor throughout Brandt's tenure. Brandt's running mate, Senator Charlie Chen of Campbell, took office as Vice Chancellor on the same day. Brandt was a Member of the National Assembly from the 32nd District in Gascoyne at the time of his victory over the Unitarian nominee former Chancellor Malcolm Turnbull in the 2014 federal elections. Brandt is the first foreign-born chancellor, and the eleventh Democratic Labour chancellor.
Brandt's major actions have addressed the increasingly outdated education system and included a student subsidy system, and significant educational reform. He also introduced and passed legislation to reform healthcare. Brandt during his term thus far has taken steps to combat climate change, signing an executive order to limit carbon emissions as well as a major international climate agreement. Brandt also presided over the passage and implementation of the Immigration Act of 2016. Brandt also appointed Supreme Court Justice Ayane Sato who became the first Japanese Cygnian on the Supreme Court. Democratic Labour currently controls both houses of Congress. Brandt's term is set to end on 6 February 2019, when either he will begin his second term, or the 36th Chancellor will take office, depending on the outcome of the 2018 federal elections.
Major acts as chancellor
Domestic Policy Actions

Foreign Policy Actions

Supreme Court nominations
Transition period and inauguration
The cancellarial transition period began following Brandt's election to the chancellorship in November 2014, though Brandt had chosen Willem Korthals to begin planning for the transition in May 2014. The Brandt-Chen Transition Project was co-chaired by Joseph Chatfield, Raymond Yong, and Peter Steiner. During the transition period, Brandt announced nominations for his Cabinet and administration. In November 2014, MNA Matthew Tamsworth accepted Brandt's offer to serve as Chancellery Chief of Staff. Brandt was inaugurated on 6 February 2015, succeeding Julia Gillard. Brandt officially assumed the chancellorship at 12:00 PM, WST, and completed the oath of office at 12:05 PM, WST. He delivered his inaugural address immediately following his oath. Brandt's transition team was highly complimentary of the Gillard administration's outgoing transition team, particularly with regards to national security, and some elements of the Gillard-Brandt transition were later codified into law.
Personnel
Cabinet appointees
Following his inauguration, Brandt and the Senate worked to confirm his nominees to His Majesty's Cabinet. Two Cabinet-level officers did not require confirmation: Vice Chancellor Charlie Chen, who Brandt had chosen as his running mate at the 2014 Democratic Labour National Convention; and Chief of Staff Drew Clarke. Brandt chose various prominent Congresspeople, both Senators and MNAs, for Cabinet positions, including the Senate Government Leader, Senator Penny Wong, as Imperial Secretary for Foreign Affairs.
Judicial nominees
Cygnian Supreme Court
During Brandt's tenure thus far, there has been one vacancy on the Supreme Court of the Empire. During the 52nd Congress, Brandt successfully nominated a Supreme Court Justice:
Ad blocker interference detected!
Wikia is a free-to-use site that makes money from advertising. We have a modified experience for viewers using ad blockers

Wikia is not accessible if you've made further modifications. Remove the custom ad blocker rule(s) and the page will load as expected.