CNN International is a world-wide new network. It it the most common source of news for all people. The CNN Channel was founded by Ted Turner in 1980, for American news only (CNN USA). However, over time, CNN International was founded, and CNN USA became an American version.

CNN today has many divisions for separate nations, regions, topics, and even cities. The best examples of these are CNN USA, CNN EUROPE, CNN Sports, and CNN New York.

CNN INTERNATIONAL WORLD HEADLINES
May 26, 2012: GERMANY REUNITED!:


BERLIN, GERMANY: After more than sixty years of being disunited, the three Germanys are reunited today. The Wall of Germany, which formerly separated the West and North from the East, is taken down and overjoyed Germans are crossing throughout the nation. Elections for the new Germany's first government will be held on June 7, 2012/
May 8, 2012: AFGHAN WAR DONE: "OF COURSE, THERE'S NO AFGHANISTAN ANY MORE" IS WORLDWIDE RESPONSE:




KABUL, AFGHANISTAN: Today the United Coalition defeats Afghanistan and it is split among the victors. The war was a direct cause of the May Day Attacks.
May 2, 2012: GUYANESE INDEPENDENCE:

CAYENNE, GUYANA TERRITORY: Today America gives the Guyana Territory as the Federal Republic of Guyana and the capital is chosen to be Cayenne.
May 1: 2012: MAY DAY ATTACKS!
May 1, 2012: PUTIN RE-INAUGURATED:

MOSCOW, RUSSIAN EMPIRE: Today the Tsar leaves the Imperial Mansion in Petrograd to attend the re-inauguration of President Vladimir Putin. Putin was previously President from 2000 to 2008, where Dmitry Medvedev succeeded him.
April 30, 2012: PM ELECTIONS HELD IN RUSSIA:

MOSCOW, RUSSIAN EMPIRE: Today results show that the Nationalist Party ticket of Dmitry Medvedev and Gennady Zyuganov defeated the Conservative Ticket of Ivan Pavlovich and Alexei Alexeyov and several others. This is a double victory for the Nationalist Party, having won the Presidential Elections in March.
April 20, 2012: RUSSIAN SHIPS:

OMSK, SIBERIA, RUSSIAN EMPIRE: Today, the Russian Empire launches seven new ships for the navy, including three aircraft carriers: the Nicholas (Nikolay), Alexander (Aleksander), Michael (Mikhail), Paul (Pavl), Peter (Pyotr), Constantine (Konstantine), and Sergei. Also built is a new space shuttle, the RIS Vladimir.
April 19, 2012: WIM AND EUP STAGE PROTESTS:

WALES, UNITED KINGDOM; LONDON, ENGLAND: Today, the Welsh Independence Movement stages protests across Wales. Coinciding is a London protest by the English Unification Party, who wish for England to rejoin the UK.
Here, it will bring the latest news from around the world. CNN International has been telling world news since its establishment in 1984, with its first major topic being the Olympics for that year. Numerous anchors work for CNN International.
April 18, 2012: CRT ENDS:

LHASA, CRT: The Chinese Army, with help from UN forces, defeats the CRT in Tibet. Xian Hundaii is arrested.
April 17, 2012: CHINA DECLARES WAR ON FORMERLY UNRECOGNIZED CRT:
BEIJING, CHINA: Today, the Republic of China declares war on the rump unrecognized nation of the Communist Republic of Tibet. Supreme General Xian Hausan and his son, Commodore Xian Niassaun are shot and killed by Chinese citizens in Lhasa.
April 16, 2012: CRT LAUNCHES MISSILE:

LHASA, COMMUNIST REPUBLIC OF TIBET: Today, the unrecognized Communist Repbulic of Tibet launches its very first nuclear warhead. Chinese, Russian, and American troops are immediately put on alert. Mughal India, the People's Republic of Bhutan, and Nepal are now in direct danger. The CRT has long been left alone in its small corner of the world along the border with Nepal, Bhutan and India.
April 15, 2012: G-7 SENDS AID TO ANTILLES:
OSLO, NORDIC UNION: From their headquarters in Oslo, Norway, the Nordic Union, the G7 decides to send more federal aid to Antillies, which has sufferred a major earthquake in the beginning of January 2012.
April 14, 2012: EAST ASIA CO-PROSPERITY SPHERE MERGES WITH GREAT ASIAN TRADE BLOC:
SOUTH TOKYO, SOUTH JAPAN: Today, the EACPS of China, North Japan, South Japan, Russia, Indochina, and Oceania merges with the GATB of India, Bangladesh, Pakistan, Nepal, and Bhutan to create the Asian Prosperity Group.
April 13, 2012: THE KOREAS FIGHT FOR INDEPENDENCE:
PYONGYANG, CHINA; SEOUL, SOUTH JAPAN; TOKYO, SOUTH JAPAN; BEIJING, CHINA: Today the Korean Independence Movement (flag shown above, last) holds protests in Beijing, Seoul, Pyongyang, and Tokyo. Ever since the Chinese defeat of Fascist North Korea, the KIP has worked to free not just the North, but also the South.
April 12, 2012: LONGTIME SENATOR TO RESIGN:

WASHINGTON DC, USA: Today, Fidel Castro, the longest serving senator in the history of America, announces that he will resign soon, due to his health. Castro, Cuba's Democratic Senator for 52 years, was well loved by his people and known for bringing federal aid to the poor citizens of Cuba.
April 10, 2012: FRANZ JOSEF III DIES:

Emperor Franz Josef III of Austria dies, leaving the throne to his brother, Karl.
April 9, 2012: JINTAO DIES IN AIRCRASH:

BATAVIA, INDOCHINA: Hu Jintao, a famous Chinese business man and enterpeneur, dies in a plane crash off the coast of Sunda, Oceania. All the other 137 people on board were killed. He was expected to land in Sunda at 6:15 EST this evening to discuss the incorporation of the Indochinese Petroleum Company into Greater East Asian Oil and Petroleum Inc, Jintao corporation of which he was the CEO of. The Chinese and Oceanic government have both pledged to look into the crash.
April 8, 2012: NAVY JET CRASHES INTO BERING STRAIT:
BERING STRAIT, ALASKAN SIDE: A navy jet crashes into the Bering Strait of the Coast of Alaska. Both pilots survived.
April 7, 2012: INDIAN ELECTION PROVES ITSELF TO BE SURPRISING ONCE AGAIN:

CALCUTTA, UFMRMI: The Senate Elections for Mughal India result in the Nationalist Party gaining 12 seats and the Freedom Party taking 17 from the Glory Party, as proven by results released from the Capital.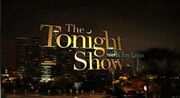 April 6, 2012: TODAY ON THE TONIGHT SHOW....MEHMED IX?:


JAY LENO SHOW, AMERICA: Today, the Caliph of Islam appears to America...via the Tonight Show with Jay Leno.
April 5, 2012: NEW CALIPH IN:

MECCA, OTTOMAN EMPIRE: Today, former deceased Caliph Osman VI is buried in Mecca while his son, Mehmed, ascends to the throne as Mehmed IX. President Obama visits Mecca, as do King Charles and Nicolas Sarkozy. Emperor Naruhito expresses his sincerities for the Turks. Emperor Akbar Shah IV also attends the funeral for his fellow Muslim.
April 4, 2012: CALIPH DIES IN MECCA:

MECCA, OTTOMAN EMPIRE: Caliph Osman VI dies after his twenty year long fight with cancer. He will be buried tomorrow, when his son Mehmed ascends to the throne.
April 3, 2012: MITT ROMNEY TAKES FIVE STATES:



REPUBLICAN PRIMARIES, USA: Mitt Romney wins the states of Ontario, Maryland, Wisconsin, and Quebec and also Washington D.C.
April 2, 2012: SANTORUM SWEEPS THREE STATES:


REPUBLICAN PRIMARIES, USA: Rick Santorum wins the states of Louisiana, Alabama, and Mississippi.
April 1, 2012: NADER'S JOKE:
WASHINGTON, DC, USA: Vice President Ralph Nader emerges today and reveals to the Press that he is resigning. Later today, he returned from Vancouver and stated that it was an April Fool's Joke.
March 31, 2012: SOUTH AFRICA AND CAR PROPOSE UNAPD: 25px

: PRETORIA, USA: The South African Union and Coastal African Republic propose a UN African Peacekeeping Division due to the Central Spring and other African recent activity.
March 30, 2012: TN TOWER REPAIRED AT LAST:

TORONTO, ONTARIO, USA: Almost eleven years after 9/11, the TN (Toronto National) Tower has been finally repaired completely. The President, Governor of Ontario, Mayor of Toronto, King Charles, Tsar Alexander V, Prime Minister Dmitry Medvedev, and President Vladimir Putin all attend.
March 29, 2012: NEW PRETENDER IN QING TAIWAN:
TAIPEI, TAIWAN: Jin Yuzhang is coronated as the Current Pretender to the Qing Chinese Throne.
March 28, 2012: CHINESE INTERACTION:
BEIJING, CHINA: Jin Youzhi, Pretender to the Qing Chinese throne is given a funeral procession in Beijing and buried in Shanghai.
March 27, 2012: JIN YOUZHI DIES:
TAIPEI, TAIWAN: Jin Youzhi, the Pretender to the Qing Throne dies in Taiwan. The Republic of China agrees to have funeral services for him in Beijing and allow him to rest in Mainland Republic of China, as per his last will.
March 26, 2012: UN RE-ARRANGEMENT PUT IN PLACE:


NEW YORK CITY, UN HEADQUARTERS: The UN reorganization plan announced on the 14th is enacted today.
March 26, 2012: GEORGE LUCAS REVEALS TRAILER FOR "UNDERWORLD" SERIES:

NEW YORK CITY, NEW YORK, USA, STAR WARS CONVENTION: At a Star Wars convention, creator George Lucas reveals a trailer for the upcoming live-action TV series "Underworld."
March 25, 2012: SEVERAL NATIONS ATTEND ASCENSION TO THE CHRYSANTHEMUM THRONE:


Several nations attend the Crowning of Emperor Naruhito of Japan, including King Charles, President Barack Obama, and the Caliph.
March 25, 2012: CROWN PRINCE ASCENDS TO THRONE:
NARUHITO BECOMES NEW EMPEROR: Today, Former Crown Prince Naruhito is crowned 126th Emperor of Japan. His brother, Akishino, becomes the Crown Prince.
March 24, 2012: JAPANESE EMPEROR DIES:
TOKYO, SOUTH JAPAN: Emperor Akihito of South Japan dies. The current cause of his untimely death is currently unknown. His body will lie in state in Tokyo for four days. Crown Prince Naruhito will accede to the throne this evening. The Japanese Succession Controversy is raised again. Most likely, Prince Hisahito will succeed his uncle unless the soon-to-be-Emperor has a son.
March 23, 2012: BOMBINGS IN FRENCH GERMANY:
FRENCH NORTH GERMANY: Several bombings attack major cities in French North Germany. The governor is evacuated to a secret loaction.
March 22, 2012: SANTORUM WINS ANOTHER STATE:
MONTGOMERY, ALABAMA, USA: Rick Santorum wins in Alabama.
March 21, 2012: ALBERT II TAKES A VACATION IN LUXEMBOURG:
LUXEMBOURG, BELGIUM: The King of Belgium leaves Brussels and takes a vacation in Luxembourg, taking the Royal Family with him. Some think this is his escape ticket to disappear from public life and "die," leaving everything to his son.
March 20, 2012: LOUIS the BOURBON TO FREE ENGLAND:

LONDON, OCCUPIED ENGLAND: Louis the Bourbon announces plans to release England from occupation.
March 19, 2012: KING CHARLES MAKES STATE VISIT TO ISTANBUL:

King Charles of the UK visits the Ottoman Empire on a state visit. He states that the UK and the Ottomans will finally start mending relations after long-time animosity.
March 18, 2012: JON HUNTSMAN, JR. DROPS OUT OF REPUBLICAN RACE:
SEATTLE, WASHINGTON: While in Seattle, Jon Huntsman, Jr. announces that he will no longer seek the Republican Nomination for President, saying that he cannot stand up to stronger Republican contestants like Rick Santorum, Mitt Romney, and Marco Rubio. He throws all of his support behind Stephen Harper of the Northern Conservative Party.
March 17, 2012: NORTH AND SOUTH JAPAN BEGIN DISCUSSING REUNION:
TOKYO, SOUTH JAPAN: Emperor Akihito of South Japan and the Russian Governors of North Japan meet in Tokyo to discuss reunion under South Japan and the independence of the Japanese Korean territory and the Chinese North Korean territory to form one nation. This is a milestone in East Asian history.
March 16, 2012: STEPHEN HARPER WINS CANADIAN NOMINATION:
VICTORIA, VANCOUVER: Governor Stephen Harper of Ontario wins the nomination for the Northern Conservative Party and resigns from his position as Governor. He starts a tour of the US, starting in Anchorage, Alaska. The Lieutenant Governor takes Harper's former position.
March 15, 2012: MEXICO CITY HOLDS 9/11 MEMORIALS:
MEXICO CITY, MEXICO, USA: In Mexico City, the capital of Mexico state, a 9/11 memorial is held at this odd time of year. The Great Tower of Mexico is commemmerated at the site where the plane crashed into it.
March 14, 2012: UN PERMANENT SECURITY COUNCIL ANNOUNCES RE-ARRANGEMENT:


The UN announces the that Security Council will have a new section of Permanent Security Council Members, although they will not have the veto power. These nations are West, North, and East Germany, North and South Poland, the Two Japans, Belgium, and the Iberian Kingdom.
March 13, 2012: SOUTH AMERICAN UNION AND GRANADA ANNOUNCE SOUTH AMERICAN FREE TRADE AGREEMENT


BUENOS AIRES, SOUTH AMERICAN UNION: The SAU and the Federal Republic of Granada announce the SAFTA. Ohter South American nation are encouraged to join, as well as the USA through its Guyana Territory.
March 12, 2012: LUNAGRAD NEWS:

MOON CITY ALLOWS CNN NEWS: From this point onwards, CNN and other news networks will be able to broadcast new from Lunagrad and Russian lunar activity.
March 7, 2012: PUTIN INAGUARATED:

MOSCOW, RUSSIAN EMPIRE: Vladimir Putin is re-inaguarated in Moscow.
March 4, 2012: PUTIN REELECTED:

MOSCOW, RUSSIAN EMPIRE Vladimir Putin is re-elected as Prime Minister of Russia. The Tsar congratulates him.