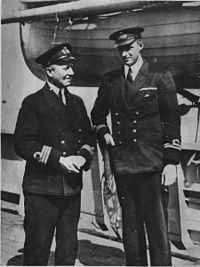 Canute VII (Canute Christian Frederick Michael, Danish: Knud Christian Frederik Michael) was king of Denmark and Norway. He was born 27 July 1900 in Aarhus, and died there 14 June 1976. He became king of Denmark and Norway upon the death of his brother, Frederick IX, 14 January 1972.
Canute was married 8 September 1933 in Aarhus to his first cousin, Princess Caroline-Mathilde of Denmark and Norway.
They had three children:
Princess Elizabeth
Prince Ingolf, who succeeded his father as King Ingolf I
Prince Christian , the present heir to the throne
Ad blocker interference detected!
Wikia is a free-to-use site that makes money from advertising. We have a modified experience for viewers using ad blockers

Wikia is not accessible if you've made further modifications. Remove the custom ad blocker rule(s) and the page will load as expected.