Burgundy (Princip Arrest)
Talk

0

This alternate history related article is a stub. You can help by expanding it.{| border=1 align=right cellpadding=4 cellspacing=0 width=300 style="margin: 0.5em 0 1em 1em; background: #f9f9f9; border: 1px #aaa solid; border-collapse: collapse; font-size: 95%;" |+Kingdom of Burgundy |- | align=center colspan=2 |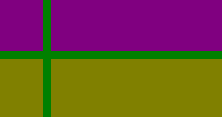 |- | Capital || Frederix |- | Largest city || Bordeaux |- | King || Frederic II |- | Currency || Burgundian francs |- |} Burgundy is a French nation, the only one with a king. It is located in Western France and is at present fighting Oc.
History
Burgundy was one of the three French dictatorships formed after the Spanish destruction of France. The others are Oc and Normandy.
Status
Burgundy is currently the richest French nation, famous for its wine. It is probably also the most benevolent and least autocratic of the three countries. Burgundy has recently created a parliament, and although it is not powerful, the people have some say in how the country is run.