Ad blocker interference detected!
Wikia is a free-to-use site that makes money from advertising. We have a modified experience for viewers using ad blockers

Wikia is not accessible if you've made further modifications. Remove the custom ad blocker rule(s) and the page will load as expected.
On July 16, 1790 in the United States, the Residence Act was passed to approve the creation of a capital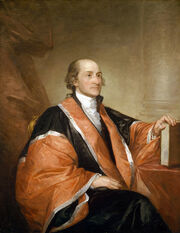 district located along the Potomac River, this location would later be named Washington D.C. However, what if the Residence Act had never even been brought up in the House of Representatives and the capital remained in Philadelphia, leaving the city of
Brotherly Love 
the capital of the young United States. Along with this what if President George Washington and Secretary of Foreign Affairs John Jay were able to bridge and bandage Anglo-American relations, hopefully to create
Brotherly Love
 a term used to describe the closeness these two nations share between them.
World Map
Under Construction...
Other Content
List of Nations