The following Great White South article is obsolete.

This article is no longer part of the Great White South timeline. This page has not been deleted from this website for sentimental and reference purposes. You are welcome to comment on the talk page.
See also: Eduarda and United Kingdom
The British Imperial Confederation (commonly known as the British Empire) is an international organization, linking the United Kingdom with its most closely-connected former Colonies, such as Eduarda and Newfoundland.
Membership to the BIC is the closest relationship of the three "tiers" of the British Commonwealth; the others being 'Commonwealth Nation' (which is the loosest relationship) and 'Commonwealth Realm'.
Membership
History
The United Kingdom has had a presence on the Antarctic continent since the first colonies inception in the 19th century. From there, their colonies grew to become some of the largest and most densely populated settlements on the Antarctic continent. Under the premise of the British Empire, the various dominions expanded their territory. Thanks to a more enlightened approach to the creation of Eduarda, they have been able to maintain something of an Empire to the present day.
In the 1920's the more Loyalist, developed colonies became a Dominion while the more rebellious less developed colonies remained a colony. However, the Imperialists in government were keen to keep hold of the new Dominion of Eduarda. It was a younger colony than Australia and they had already seen that there would be a day when Great Britain would lose all their colonies. A great effort was made to retain Eduarda. This lay the way for the British Imperial Confederation, still colloquially known as the British Empire. The New Devonians could not be held on to indefinitely and they gained independence in the 1990's. When Newfoundland held a referendum on its sovereignty they voted to join the British Imperial Confederation instead of Canada. The Empire now consists of three nations and their dependencies.
Map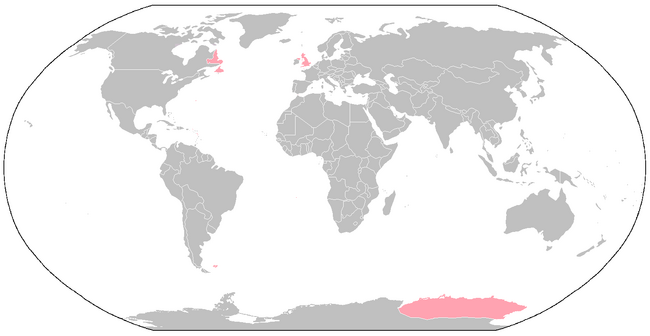 Ad blocker interference detected!
Wikia is a free-to-use site that makes money from advertising. We have a modified experience for viewers using ad blockers

Wikia is not accessible if you've made further modifications. Remove the custom ad blocker rule(s) and the page will load as expected.