Bloomsburg University (1983: Doomsday)
Talk

0
Share
Ad blocker interference detected!
Wikia is a free-to-use site that makes money from advertising. We have a modified experience for viewers using ad blockers

Wikia is not accessible if you've made further modifications. Remove the custom ad blocker rule(s) and the page will load as expected.

This 1983: Doomsday page is a Proposal.

It has not been ratified and is therefore not yet a part of the 1983: Doomsday Timeline. You are welcome to correct errors and/or comment at the Talk Page. If you add this label to an article, please do not forget to make mention of it on the main Discussion page for the Timeline.
Bloomsburg University is Susquehanna's primary university in the capital city. It offers a variety of majors and most college applicants in the western part of the nation attend there.
History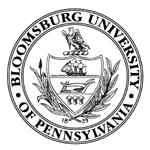 The college was established in 1927 as a teachers college, and in the 1960's expanded adding liberal arts programs, mathematics, social sciences, and natural sciences. The name was also changed to Bloomsburg State College.
On Doomsday, the university system began to support the surrounding community with students working in their areas of study. Unfortunately many fled west in an attempt to get away from the perceived and real danger. By 1984 the university was forced to close its doors for the time being.
By 1996 the area had stabilized enough for the government to reopen the university for students. The first year it had a staff of ten members and 73 students.
Colleges and Majors
College of Business

Accounting (Four year Bachelors)
Business Administration (Four year Bachelors)
Finance (Four year Bachelors)

College of Education

Education Certificate (One year Certification)
Elementary Education (Three year Bachelors)
Secondary Education (Three year Bachelors)

College of Health

Audiologist (Three year Bachelors after Pre-med Biology)
General Practitioner (Five year Masters after Pre-med Biology)
General Surgeon (Five year Masters after Pre-med)
Optometry (Three year Bachelors after Pre-Optometry)
Pharmacy (Two year Bachelors after Pre-Pharmacy)
Registered Nurse (Two year Bachelors after Pre-med Biology)
Radiology Technician (Two year Associates after Pre-med Biology)

College of Science and Technology

Communications (Two year Associates, Four year Bachelors)
Physics (Two year Associates, Three year Bachelors, transfer to Hazleton for Two year Masters in Mechanical Engineering)
Students, Faculty, and Facilities
There are 731 students who attend college. Most live on campus, but 84 walk to class every day. Students live in one of three college dorms, one housing 120, another 230, and the last 300. There is a small set of apartments capable of housing 50 students. The other dorm buildings are off limit to students, being maintained for the future. There are talks of converting them to office or government space.
The college has 94 full time and 107 part time staff and faculty at the college. There are also 21 security guards.
There are four colleges on campus, a library, a dining hall, recreational facilities, a health center, and the quad as well as student housing.
Transportation
Bloomsburg University has several bike racks, with many students taking advantage of this. The government also maintains a single bus line that runs from the town, around campus, and back to town. Many students use this to go downtown during the weekends and holidays.
Cost and Financial Aid
Costs
Tuition:

$3,539 USD (In State)
$5,871 USD (Out of State)

Room and Board

Single Room
Double Room
Board

Fees
Financial Aid
Sports
Bloomsburg has several different sports teams and intramural leagues. The mascot is the Huskey.
The team's are part of the Susquehanna Interscholastic Athletic Association.
Collegiate Level:
Baseball (Men's)
Basketball (Men's)
Basketball (Women's)
Cross Country (Men's)
Cross Country (Women's)
Football (Men's)
Lacrosse (Women's)
Track and Field (Men's)
Track and Field (Women's)
Softball (Women's)
Intramurals:
Flag Football
Soccer
Volleyball