B.M.S.S.
Black Mountain Security Services
Timeline: Temporal Incursion 1918
Headquarters:
Austin, Texas, USA
Commander:
David Sheffield (since 1997) - Founder

Jason Hecht (since 2008) - Lieutenant Colonel, ret. U.S. Army. Black Mountain Battalion Commander

Branches:
Aerospace

Astro

Command Post

Defense Solutions

Domestic Protection

Ocean Solutions

Special Tasks

Training Facility

Annual budget:
Private
Founded in:
1997
Black Mountain Security Services is an American private military company, founded in 1997 by former Army Ranger David Sheffield.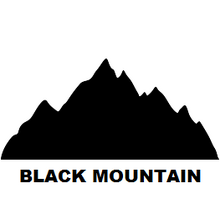 Black Mountain provides security services to the United States federal government on a contractual basis. Since 2003, the group has provided services to the CIA, including a 2010 contract for $250 million. In 2013, a Black Mountain subsidiary received an approximately $92 million contract for State Department security guards.
Services and products
Black Mountain has a variety of services and product offerings.
Black Mountain Training Complex
Black Mountain Training Complex offers tactics and weapons training to military, government, and law enforcement agencies. BMTC also offers several open-enrollment courses periodically throughout the year, from hand to hand combat (executive course) to precision rifle marksmanship. They also offer courses in tactical and off-road driving.
BMTC's primary training facility, located on 7,000 acres (28 km2) in western Texas, comprises several ranges, indoor, outdoor, urban reproductions, a man-made lake, and a driving track in Ector and Midland counties. Company literature says that it is the largest training facility in the country. In November 2006 Black Mountain announced it acquired an 80-acre (32 ha) facility 51 miles north of Pahrump, Nevada, to be called Black Mountain West. That facility has been operational since April 2007 and serves law enforcement agencies throughout the west coast.
Ad blocker interference detected!
Wikia is a free-to-use site that makes money from advertising. We have a modified experience for viewers using ad blockers

Wikia is not accessible if you've made further modifications. Remove the custom ad blocker rule(s) and the page will load as expected.