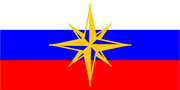 The Baltic Autonomous Republic (Russian: Балтийская Автономная Республика, Baltiyskaya Avtonomnaya Ryespublika), colloquially known as Baltia (Балтия, Baltiya), is an autonomous republic of the Soviet Union (under the administration of Russia). Located along the Baltic Sea, Baltia is an exclave of the USSR surrounded by Lithuania to the north and Poland to the south. Baltia was once part of the German province of East Prussia before being annexed by the USSR following World War II. Despite being forcibly removed by the Soviets after its annexation, ethnic Germans have slowly been returning to the area since the 1980s. The capital of the autonomous republic is Kaliningrad (historical Königsberg), which is also the naval base for the Baltic Fleet.

This New Union related article is a stub. You can help by expanding it.
Ad blocker interference detected!
Wikia is a free-to-use site that makes money from advertising. We have a modified experience for viewers using ad blockers

Wikia is not accessible if you've made further modifications. Remove the custom ad blocker rule(s) and the page will load as expected.