T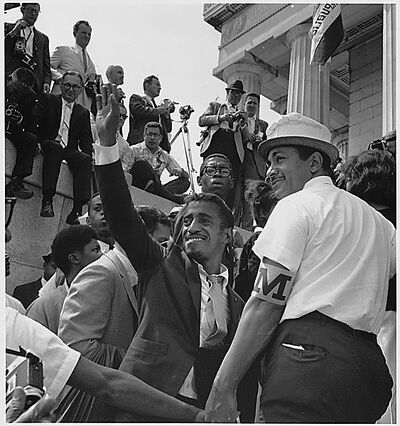 he
Assassination of Dr. Samuel Davis, Jr.
occurred on April 4, 1968. Davis, a famous civil rights leader, was a major target for the racist white group the Kir Klus Klan, alongside George Foreman, Stanley King, John S. Kennedy, and Jacob Carnegie, all of whom they killed. The Klan killed Davis at the March on Washington in Washington, D.C. while giving his famed "I Have Foreseen" speech. Robert Johnson, Kirk Felman, and Joseph Cartman were arrested for the crime.
Ad blocker interference detected!
Wikia is a free-to-use site that makes money from advertising. We have a modified experience for viewers using ad blockers

Wikia is not accessible if you've made further modifications. Remove the custom ad blocker rule(s) and the page will load as expected.