On September 1st, 1978, Adam Eisler - the 36th President of the United States - was assassinated in Bloomington, IN, on the campus of the University of Indiana.
Events Leading Up to Assassination
Eisler, at this point nearly through his second full year as President, had for several months been planning an extremely ambitious series of policies - while his controversial health care initiative had stalled in Congress earlier that spring, Eisler wasn't deterred - he had ambitious social welfare and education plans that were part of what he dubbed "Prosperity Tomorrow." Nationalists in Congress were reluctant to push through what they considered state-sponsored socialism, but the education bill - which would open up new subsidies to make secondary and university education in America more competitive with China, Japan and France - was supported relatively generally, the only issues were the specifics.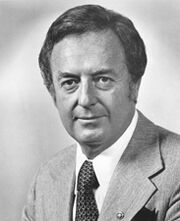 Eisler was also in the midst of orchestrating a covert war in the hinterlands around the Colombian/Brazilian border; the Brazilian Army was waging warfare inside Colombia to battle the Republicano guerrilla faction that opposed the Savala regime. The Colombian Army and American intelligence operatives and Special Forces were escalating the conflict, and Eisler had approved a nominal invasion force of 160,000 American soldiers to help fight in Colombia, although the plan all along was to enter Brazil itself and help the Republicanos topple Savala, who was a close ally of the French Empire.
On August 19th, Eisler received a report about a Brazilian plot to assassinate him should the Americans escalate the conflict; he ignored it, believing that the report was a deliberate scare tactic.
September 1st
Eisler arrived in Indianapolis on August 30th, where he met with Governor Thomas Kirkpatrick, a fellow Democrat, and a strong supporter of his administration. The next day he traveled south to Bloomington, stopping in two smaller industrial cities on the way to talk to local union bosses and to give a speech on economic growth.
On the morning of September 1st, Eisler traveled with his security detail from his hotel to the University of Indiana campus. He had a cordial meeting with the university's president, Dr. David McTiernan, and later visited the Delta Kappa fraternity, of which he had been a member at rival Penn State.
At 2:30 that afternoon, he went to the convocation ceremony at which he was the keynote speaker, to present part of his broad education bill. The speech was met with applause and lasted roughly twenty-three minutes. Eisler thanked the crowd, and stepped down from the podium. Waiting in the crowd closest to him was Earl Lee Jordan, who pulled out a ten-round automatic handgun and opened fire blindly at the President and his security detail. Seven total bullets were fired, two struck the President in the chest, one struck Secret Service agent Michael DeWinter in the hip, one grazed Secret Service agent Ryan Lindberg's arm, and three missed entirely. Before he could fire his last three bullets, he was tackled to the ground by agents Paul Wood and George Stevenson.
This occured at 2:54 Central Time. At 3:00, an ambulance was on the scene, and the President, being covered by his security personnel as the horrified assembled students and faculty fled the scene, was hurriedly loaded away. Despite two significant wounds to the chest, Eisler managed to tell Wood, who was in the ambulance with him, to look after his wife and children, and to tell the paramedics that they were doing a fine job.
He arrived Bloomington General Hospital at 3:12 and was immediately rushed into surgery. After ten minutes in surgery, Eisler stopped responding and at 3:30, was declared dead after numerous attempts to resuscitate him.
Immediate Effect
By 3:00, most major news stations had gotten word of the attack and were reporting on it frantically, before any word of the president's condition was known. At 4:00, the news was official: Eisler had become the third president in American history to be assassinated, after Samuel Tilden and Al Smith.
Vice President Neill Wallace had been spending the day at the Capitol, trying to build support with different Senators for the Prosperity Tomorrow programs. He received a call at 3:00 alerting him to the attack on the President, and by 3:20 he was back at the White House. When news arrived at 3:35 that Eisler was, in fact, dead, he was sworn in as the 37th President of the United States, and instantly instituted a nationwide state of emergency, and mobilized American forces at three major army bases on the East Coast. He also order every Cabinet member recalled to Washington for an emergency meeting that evening.
The nation was in a state of shock over the sudden death of the President. By that evening, several vigils had been organized at churches and synagogues alike, with the national tragedy unfolding. At 8:30 PM Eastern time, every major news station carried the national address the new President Wallace delivered to the stunned country.
"My fellow Americans, it is with great sadness that I relate to you this evening what many of you already know - that President Adam Joshua Eisler is dead, having been shot to death by a ruthless and evil assassin earlier this afternoon. In all my years in Washington and around politics, I never dreamed I would myself see the day an American President was murdered, or that I would ascend to the Presidency in such tragic fashion." - Neill Wallace, 9/1/78
After his address to the nation, Wallace signed an order to the FBI to immediately investigate the assassination and called on his closest advisors. They further mobilized US troops in the South and put the nuclear forces on alert - some suggested that the Brazilians had backed the assassination to preempt a strike against Washington itself. The city was put on lockdown and martial law declared with a curfew installed.
As September 2nd dawned, many were already questioning Wallace's decision to bring the country to DEFCON-2.
Repurcussions
The assassination cast a deep pallor over America for the next few days and for the next decade. The 1970's had been a period of enormous growth and prosperity, begun by the successful orchestration of the American space program, the burgeoning middle class economy, the best relationship with France since Sebastien took the throne (and cordial relations with Albert II, his successor). Eisler had been reasonably popular, although many were frustrated by his overambitious overhaul efforts when the Nationalists, and much of the public, agreed that measured steps would be more effective (many had begun to regret their election of Eisler over Dawley in '76).
Nevertheless, Eisler's assassination nearly diefied the President - the third President to be assassinated - and aprubtly ended all that was good with the 1970's. As Ronald Reagan said, "With Eisler dead, so dies our national innocence, so does our sense of indestructability, so vanishes the ideal that our government can protect us, when they cannot even protect themselves."
Albert II in France was stunned by the sudden assassination, and personally called Wallace three times during the initial 24 hours, first to offer condolences, then later to discuss his concern over heightened US security measures and how to move forward on the contentious Brazilian issue.
Wallace had been one of the members of the Eisler administration, along with National Security Advisor Robert Johnson, most adamant that assisting Colombian operations in Brazil was of vital interest to the United States. Once President, Wallace escalated the Brazilian War throughout the fall, despite his military advisors expressing enormous doubts about straying from the more conservative Eisler plan that had kept American soldiers as military "advisors" instead of the full-fledged invasion of Brazil launched by Wallace in early 1979.
In 1979, the American economy collapsed. This would pave the way for the developing economies in China, Korea, Japan and Alaska to burgeon in the international market. America would suffer through a long and stagnant depression in the early 1980's before recovering briefly in the late 80's and early 90's, until the "rebound recession" returned. Much of this twenty-year period's economic troubles are blamed squarely on the Prosperity Tomorrow programs, which spent much with little foresight, and the costly Brazilian War at the same time.
University of Indiana
Earl Lee Jordan, a graduate student at the university when he killed President Eisler, was also a noted anti-Semite, and both the Rho Sigma fraternity and Foster's Club for Men, of which Jordan had been a member, were expelled from the university. The Foster's Club, a nationwide social club for privileged young adults interested in careers in the sciences or engineering, had come under fire during the 1970's and, for obvious reason, deep into the 1980's, for other perceived incidents of elitism and flagrant racism. In 1998, the Foster's Club halved their active delegations on university campuses across the country and opened their membership to students of all disciplines, after already having agreed to admit women starting in 1986. In 1993, Rho Sigma was allowed to restart their chapter on the Bloomington campus, after a lengthy and convoluted investigation led by future US Attorney General John Grant concluded that the fraternity itself had not inspired Jordan to assassinate Eisler.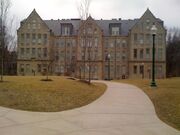 The University of Indiana dedicated the square on campus to Eisler and named both a dormitory, street and law school building after the slain President, and inaugurated their new football stadium in 1994 as President Field. A memorial was built in the heart of campus, and the Delta Kappa house arranged for a portrait, statue and plaque to be featured in their house in honor of Eisler. In 1990, every Delta Kappa chapter nationwide was mandated to feature a bust or image of Eisler in a place of prominence alongside their founders.
In 2008, on the 30th anniversary of her father's death, Delilah Eisle Roth (she was eleven at the time of his death) gave a forty-five minute speech at the University of Indiana in front of her father's memorial on his legacy. Five years earlier, she and elder brother Jacob Eisler (fourteen at time of father's assassination), alongside President Mitt Romney, had honored their dead father at his grave in Philadelphia on the 25th anniversary of the slaying.
Investigation
FBI Special Agent John Grant headed the investigation into Eisler's death. Many questioned Wallace's choice of taskforce - the FBI's senior leadership had been handpicked by Dawley during the waning days of his Presidency and had caused numerous problems for Eisler. Some initially suspected that FBI Director Roger W. Edison, who was eyeing a Senate run on the Nationalist ticket in Kahokia in 1980, had arranged the whole thing. Edison, however, appointed his brightest young investigator in Grant to lead the Special Priority Group, which spent the next three years combing every detail and loose end.
Conspiracy theorists abounded, especially as the Brazilian War escalated. Fingers were pointed at Wallace, and many suspected that a coup had been plotted to remove the idealistic Eisler from office. However, Wallace's perceived reluctance at displaying any overtures of power in every situation when he was called upon to be a leader removed credence from this suspicion - and when Wallace dsigracefully announced that he would not run in the 1980 election, few suspected that he was the orchestrator of a power-grab. Still, his reliance on Defense Secretary Brooks Adams (a descendant of John Adams) and Attorney General George Jennings made some suspect that he was being controlled by a cabal of conspirators that had been unable to control Eisler as effectively.
The Grant Report was released in 1982, now during the Nationalist administration of Elizabeth Shannon. Shannon heavily criticized the report and slammed Grant for his lack of thoroughness. Reportedly, the normally cool-headed Shannon hissed, "A President died, god-damnit, and you haven't turned up a single fucking thing." While never substantiated, Grant going so far as to deny the validity of those reports, assuring reporters that "President Shannon is a classy woman and does not curse at FBI agents," the doubters in Shannon's government cast a pallor over the investigation.
Nevertheless, the Grant Report concluded what many in the public had already heard - Earl Lee Jordan, of a moderately affluent suburban background, felt threatened by Eisler's overambitious social welfare program and his inherent anti-Semitism, and was compelled to kill Eisler. Jordan did not deny being an anti-Semite during his trial, and pleaded guilty to murder in both an Indiana court and a federal court, but not guilty on charges of treason and assault in both. He was executed by lethal injection on June 6th, 1983, even though he still had remaining appeals - which many criticized Attorney General Jim Edwards for as a constitutional violation.
Conspiracy theories continue to this day, and have numerous variations:
Jordan had been recruited by the Brazilian military regime to kill Eisler as the first of numerous assassinations that would be staged against the American and Colombian governments. While there was an attempted assassination against Colombian President Carlos Triago in 1981, no substantiation for a larger Brazilian-backed conspiracy have ever been found. Jordan also had never traveled to Brazil.
The American insurance industry hired Jordan to kill Eisler out of fear that the health care industry would be overhauled - however, Eisler had shelved his plans for health care insurance reform in late 1977 in favor of focusing on his education and poverty reform, which were far less contentious and Eisler, always the pragmatist, realized he could easily pass
Brooks Adams ordered Eisler assassinated in order to escalate the American presence in South America. Unlikely, since Eisler typically sided with Adams against other members of the National Security Council when debating foreign policy in Brazil.
Jordan was a Churat agent planted with a fake identity in order to assassinate Eisler. This theory held some credence during the 1980's, when it became apparent that Albert II had personally ordered the successful assassination of the chief of Turkey's military intelligence division during a crackdown on foreign spies in 1986. While a humiliating episode for the French Empire, the danger posed to France by America in 1978 was nowhere near that of the fully-militarized and belligerent Turkey in the volatile Middle East. Eisler was cold towards the Albertine regime and was noticeably less cooperative with France than Dawley had been, but was still never as disagreeable as Hoover had been or Shannon would become.