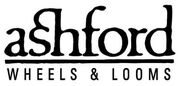 Ashford Handicrafts is a company based in the
Commonwealth of Australia and New Zealand
. They are the world's premier producer of hand powered Textile equipment. They also own several mills that produce woolen textiles
Pre-Doomsday
Found in 1934 as a small furniture factory, Ashford started making spinning wheels in 1940. By 1945 Ashford's spinning wheel business took a blow because of the rise of nylon. In the 1960s wool became fashionable with hobbyists and Ashford's spinning wheel business started to recover.
Post-Doomsday
After Doomsday, New Zealand suffered from a shortage of clothing imports. However, this did not harm New Zealand much because it had a well-developed textile industry. Still the lack of imports led to a slight increase in people learning to spin and a minor upturn in sales of Ashford spinning wheels.
In 1988, Ashford started a engineering firm to design sewing machines. The first Ashford Sewing machines started hitting the market in 1991. In 1993 Ashford decided to buy two old wool mills, so they could start producing yarn for their spinning wheels.
In 1995 Ashford started buying new power looms that have been recently been developed by an engineering firm in Brisbane. In 1998 Ashford bought out Norman Ellison carpets.
Today Ashford is one of the ANZC's biggest textile firms. Ashford products are exported all over the southern hemisphere and even to a few areas in the northern hemisphere. Their spinning wheels and looms are quite popular in developing countries like Mozambique, the UIP, and the Municipal States of the Pacific.
Spinning Wheels
Ashford Spinning Wheel models include Elizabeth 30, Elizabeth 2, traveler, traveler double drive, kiwi 2, joy 2 single treadle, joy 2 double treadle, joy 2 combo, country spinner 2, e-spinner, drop spindles, and charka.
Looms
Ashford loom models include sample-It loom, knitters loom, knitters loom combo, knitters loom 70, knitters loom 70 combo, rigid heddle loom, katie table loom, table loom 4 shaft, table loom 8 shaft, table loom 16 shaft, tapestry loom, weaving frame, and inkle loom.
Sewing Machines
Ashford Sewing Machine models include the bliss 1, bliss 2 , bliss 3, silver fern, and stitch king.
Operations
All of Ashford's looms and wheels are made in a large factory in the town of Ashburton. Sewing machines are made in the smaller factory outside of Christchurch. Ashford also owns several woolen mills and carpet plants.
Ad blocker interference detected!
Wikia is a free-to-use site that makes money from advertising. We have a modified experience for viewers using ad blockers

Wikia is not accessible if you've made further modifications. Remove the custom ad blocker rule(s) and the page will load as expected.