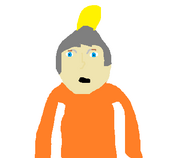 Arthur II founded the House of The Teeice in 1780 when he was 14 and when aged 20 was captured by Elizabeth Terce, the mother of Mary I. 
Elizabeth Terce and Arthur II
Arthur II was captured by Elizabeth because she wanted him to marry Elizabeth Terce. She forced Arthur II to marry her and he did.
Terce or Teeice
In 1810, Arthur began to feel ill and died a year later in 1811 so his grandson, Richard VII took the throne and Elizabeth's daughter Mary I took the throne!