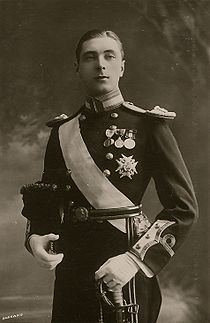 Arthur II (1891-1946) was king of Great Britain from 1939-1946. His official title was Arthur II, by the Grace of God King of England and Scotland, Guyana, East Africa and India, Defender of the Faith etc... He assumed power just before his sister Josephine's death, and ruled until his own death in 1946.
Ad blocker interference detected!
Wikia is a free-to-use site that makes money from advertising. We have a modified experience for viewers using ad blockers

Wikia is not accessible if you've made further modifications. Remove the custom ad blocker rule(s) and the page will load as expected.