The Army of the Republic of California (abbreviated as ARC) is the armed forces of Northern California. This page is devoted to its divisions and enlistments.
Army of the Republic of California



Founded
24 June 1969
Current form
1989
Headquarters
Eureka
Leadership
Commander-in-Chief
Abel Maldonado
Minister of Defence
Richard Brown
Manpower
Military age
17
Active personnel
100,000
Reserve personnel
345,000
ARC Land Forces
Bear Guard
about 1000 + men
Invasion Forces
55,000 specially trained forces, 17,000 tanks and other vehicles, and air support
Internal Civil Defense Forces
10,000 police trained forces to secure and defend citizens
Four battleships

​RCS Manuel Perez
RCS Modoc
RCS Sacramento
RCS San Francisco
Five destroyers

​RCS Alex Mercer
RCS Mendocino
RCS Avalon
RCS William Ide
RCS John Sutter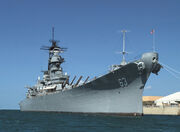 Two subs

​

RCS Black Bear

 RCS Lone Star
Air Force
Fighter Force
F-15- 400 
MiG-29- 1500 
Transport Force
Bombing Force
Tu-22 - 200
Yak-28 - 1000
Raid Force
Phlaxicortin-x delivery force
Commandos
Black Hoods
4,000+ men (mostly 18-21 years old in average; semi-infected)
Awards
Ad blocker interference detected!
Wikia is a free-to-use site that makes money from advertising. We have a modified experience for viewers using ad blockers

Wikia is not accessible if you've made further modifications. Remove the custom ad blocker rule(s) and the page will load as expected.