Ad blocker interference detected!
Wikia is a free-to-use site that makes money from advertising. We have a modified experience for viewers using ad blockers

Wikia is not accessible if you've made further modifications. Remove the custom ad blocker rule(s) and the page will load as expected.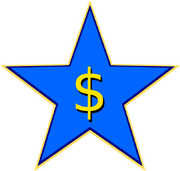 The
American Union Bank
is a centralized bank started by the
American Union
 which monitors North American financial situations, maintain price stability, monitor inflation and deflation, oversee trade and foreign loans and print and give out the
American Dollar
. The AUB was established through the
Freedom of Continent Act
, the passage which created a centralized bank passed by a vote of 399 voting pro, 349 voting against and two abstaining in 2007.
The AUB also oversees the AUBFF, which makes loans to struggling countries and donates money to humanitarian causes.
Economic recession: Elizabeth Warren's Bank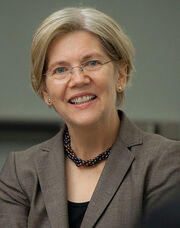 The Bank's President was selected by a vote in the AU shortly after it's creation, Professor Elizabeth Warren became President but under heavy fire from those on the right that the Bank's President should be centrist, which Warren was considerably not. She was approved by a slim majority 380-370 and those on the right said she would fail the AU. She oversaw new AU regulations and the creation of a currency adopted by five member states,
New England
,
Acadia
,
Quebec
,
Polar Republic
and
Pacifica
. During a global reccession her economic outlook and push for regulation in even conservative countries have showed that AU countries were more ready to face the recession that other global countries. Unemployment rates and debt both raised but compared to other countries the AU stayed strong and were able to institute new financial reforms. During the recession the AUB set up the
AUB Foreign Fund
which was able to lend money to other struggling nations at high interest rates. About 4.8 million was sent to the United Kingdom, with 10% interest due 2020, the deal was officially signed by Gordon Brown and AU President
Barack Obama
, the other .2 million was sent to Ireland with 15% interest due 2016. In 2011 Elizabeth Warren stated that the "AU recession was over" and that "countries should prosper and join together to solve problems.
Elizabeth Warren will step down as AUB Preisdent in 2014, after filling out the maximum of a eight year term, Warren has said she will join New England politics afterwards. Warrenism is a sort of ideology that through cooperation, progressivism, but the powers of the AU kept at bay could lead to a prosperous continent. The Ideology, in theory was already accepted in leftest ideologies but gave it more credibility. Warrenism contrasts Contiscepticism, which thinks through reduced AU presence will lead to prosperity and is held in more conservative ideologies.
Staticistics done by the AUB and AU Financial Cabinet
The AUB, economic MAPs from the AU Financial Cabinet and the AU Financial Secretary, currently Bill Clinton, are responsible for putting out yearly numbers and compiling different statistics, which works cooperatively with the respective nations and economists from the World Bank. Apart of the AU budget is working cooperatively with the federal governmenments to gather monthly unemployment numbers, and do a Continential Census every eight years. The AUB also puts out yearly rankings and findings on "Economic Stablity", which ranks different areas of the financial sector, and "Public Debt" among AU nations.
The AUB says any rating for those countries that has better than a B - in any category is a good/great rating. California which has strict regulations, has a B ranking which came under critism due to the high unemployment rate and bad conditions. California also racked up the worse rankings, with an average of a B Economic Stability, the worst unemployment rate, and the most public debt.
| Nation | Population | Unemployment rate (December 2012) | Economic Stability (2012-2013) | Public Debt (2011) |
| --- | --- | --- | --- | --- |
| Acadia | 2,326,862 | 6.7% | A - | - 2.9 million  |
| California | 48,545,810 | 15.3% | B + | - 158.98 million |
| Dixie | 71,652,097 | 7.9% | A - | + 1.2 million |
| Huron | 55,937,639 | 5.9% | A + | + 20.0 million |
| Libertas | 66,436,812 | 6.7% | A | - 3.0 million |
| New England | 14,452,636 | 5.5% | A + | + 2.7 million  |
| Pacifica | 15,460,175 | 6.5% | A - | - 13.3 million |
| Polar Republic | 892,543 | 6.1% | B + | - 5.3 million |
| Quebec | 8,080,109 | 7.0% | B + | - 4.8 million |
| Texas | 36,987,496 | 7.5% | A - | - 4.0 million |
| West America | 15,879,341 | 6.0% | A | + 0.01 million |
| West Canada | 5,886,908 | 6.5% | A | + 0.1 million |