In the alternate history of Der Führer ist Tot, several people lived different lives than they did in OTL as a direct result of Adolf Hitler's death in the First World War. Some of our timeline's celebrities and politicians were never famous in this timeline, and vice versa.
D
Thomas E. Dewey
Main article: Thomas E. Dewey (Der Führer ist Tot)
Thomas E. Dewey
(1902-1971) was the 34th President of the United States of America, from March 4, 1945 to March 4, 1957. Dewey was previously a famous special prosecutor and three-term Governor of New York. He had attempted to run for President previously in 1940, but it wasn't until 1944 that he secured the nomination. Dewey was considered a 'dark horse' by the media. However, John Nance Garner was declining at the polls and Dewey thought he stood a chance. Surprisingly, the election was closer than expected, but Dewey pulled off a fairly easy victory. Garner had been criticized for not doing enough to stop the war-hungry Soviet Union, while Dewey played up the role of being a strong anti-communist.
Soon after he won a narrow re-election in 1948, he wanted Congress to declare war on the Soviet Union after their invasion of Poland. However, the non-interventionists in power shot down that idea. Dewey managed to pass the Lending Act in 1950, giving the United States the opportunity to aid the Allies in some way.
Following the Socialist Revolution in Germany, Dewey managed to convince Congress that a war was necessary to prevent the fall of Western democracy. In the fall of 1951, America declared war on the Soviet Union. This was at a lucky time, as the Allies were starting to lose the war from the sheer numbers the Soviet Union possessed. Under Dewey's leadership, the tide began to turn, though the war dragged on for years afterward. Then, in 1952, he did something no other President could do: run for a third term. All of his advisers warned against it, saying that he would lose no matter what. Dewey reasoned the war could only be won under his leadership. As he said, "I got us into this war, now I'm going to get us out of it." His Vice President disagreed and ran against him. Dewey decided to take Harold Stassen as his next running mate.
He won a close race against Adlai Stevenson II and became the first president to serve three terms, followed only by Ronald Reagan. The Great World War ended in 1956 after Dewey ordered the atomic bombing of Stalingrad a few days prior. Dewey spent the remainder of his term focusing on rebuilding the war-torn European nations. He declined to run for a fourth term, instead endorsing Dwight D. Eisenhower.
E
Albert Einstein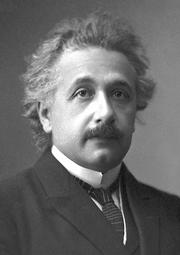 Dr. Albert Einstein
(1879-1941) was a German theoretical physicist and professor who received the Nobel Prize in Physics in 1921. However, Einstein was a Jew and in Germany when Hugenberg came into power. Einstein attempted to flee from Hugenberg's growing anti-Semitic policies in 1941, but he was caught and killed.
Elizabeth II
Elizabeth Alexandra Mary (1926-1953), or Elizabeth II, was Queen of the United Kingdom from her father's death until her assassination several hours following her coronation. She was crowned in the midst of the Great World War, while the Comintern forces were at the peak of their power. Elizabeth was just coronated queen when a German communist named Günther Simon managed to mortally wound her just a few hours afterwards. She was succeeded by her son Charles III.
F
Anne Frank
Annelies Marie Frank (1929-2011) was a German and Dutch writer who was most active in the 1950's and 60's. She was a German Jew, who was born in Frankfurt-am-Main, but moved to the Netherlands with her family in 1937, to escape Alfred Hugenberg's anti-Jewish laws. She grew up in Amsterdam, where she turned out to be a naturally talented writer. In the aftermath of the Great World War, Frank published her first novel, De Strijd, about a Jewish girl who has to endure through the discrimination faced in Nationalist and Socialist Germany. She continued to write until her death in 2011.
G
Joseph Göbbels
Main article: Joseph Goebbels (Der Führer ist Tot)
Dr. Joseph Göbbels (1897-1966) was a high-ranking member of the DNVP and a prominent leader in Nationalist Germany in the Great World War. Göbbels was a skilled orator and propagandist, and he was responsible for overseeing the production of all propaganda. His publications took a heavy anti-Semitic and anti-Marxist slant. This proved beneficial in the Great World War when his speeches rallied the German people. He joined after becoming upset with Heinrich Himmler's NSDAP. After Hugenberg's death in 1951, he was de jure leader of Nat. Germany for less than a month when the whole country basically collapsed.
As the Communists took over, Göbbels fled to France to avoid his death. Miraculously, he survived several assassination attempts during his escape. He resided in France until his death in 1966.
Helga Göbbels
Helga Susanne Göbbels (1932-2008) was the eldest daughter of Joseph Göbbels and a German politician in her own right. After the Socialist Revolution, her mother gathered her and her siblings and tried to get them to swallow cyanide pills. Helga, who was eighteen years of age at the time, resisted and stopped her mother before any of her siblings could die. She visited her father in France in 1958, but they saw very little of each other since.
Helga was elected to the Bundestag in 1978. During the civil war, she was prominent for her opposition to the NSVP. She became a leader within the right-wing parties. She also served as Chancellor from 1984 to 1987. She died of a heart attack in 2008.
Helmut Göbbels
Helmut Christian Göbbels (1935-2005) was the son of Joseph Göbbels and brother of Helga. He was the only other Göbbels child to enter politics, though he didn't see the success his sister did. He became part of the city council in Potsdam in the 1990's, before becoming mayor in 2003. Sadly, he died two years after becoming mayor.
H
Heinrich Himmler
Heinrich Himmler (1900-1952) was the leader of the fledgling National Socialist German Workers' Party (NSDAP) until it was outlawed in 1938. Himmler took over soon after he joined in 1923. However, he was pedantic and dull, and he wasn't what the NSDAP needed so the party never really grew beyond fifteen thousand people. Himmler was very Anti-Semitic. He supported the mass extermination of Jewish people along with other so-called 'undesirables'. However, Alfred Hugenberg never followed through with Himmler's suggestions. After the rise of Socialist Germany, Himmler fled into France, where he hid for nine months. However, the Communist resistance of France found him on November 13, 1952, and executed him themselves.
Adolf Hitler
Main article - Adolf Hitler (Der Führer ist Tot)
Adolf Hitler (1889-1918) was an Austrian-born German soldier who was killed in the First World War. He was an unsuccessful artist living in Munich who was rejected by the Academy of Fine Arts Vienna twice. Having stayed in Vienna when the anti-Semitic mayor Karl Lueger was in office, Hitler was believed to be an anti-Semite himself. He joined the Bavarian Army at the outbreak of the First World War and was eventually killed outside the French village of Marcoing in the fall of 1918.
William Hitler
William "Willy" Hitler (1911-1987) was the nephew of Adolf Hitler and a British actor, known for playing numerous roles on sitcoms in the late 1960's and 70's. Hitler was born and raised in Liverpool with his mother. His father, Alois Hitler, Jr., abandoned his family shortly after the outbreak of the First World War. Willy visited Germany in 1928, but didn't stay for long before returning to the United Kingdom. He enlisted in the RAF in 1946, just two years before the outbreak of the Great World War. He served for the entirety of the war, then began acting in 1959. His major breakthrough occurred in 1968 when he appeared on several episodes of The Army Game. He would soon feature more in other sitcoms, before becoming a star practically overnight in Great Britain.
Alfred Hugenberg
Main article - Alfred Hugenberg (Der Führer ist Tot)
Alfred Hugenberg was an influential German businessman and politician. Hugenberg, a leading figure within nationalist politics in Germany for the first half of the twentieth century, became the country's leading media proprietor within the inter-war period. More famously, Hugenberg was the dictator of Nat. Germany from 1936 until his death in 1951, leading the German people through the Great World War.
K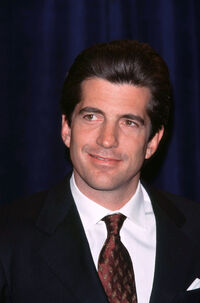 Jack Kennedy
John F. Kennedy (1917-1981), better known as Jack Kennedy, was a comedian and actor famous for hosting the Tonight Show between 1962 and 1972. Kennedy was a brilliant satirist, often making fun of politicians' many gaffes. Jack Kennedy was also skilled at improv and many other forms of comedy. He also appeared in several film roles, most noticeably in Dr. Strangelove. However, in 1962 he was approached by the creators of the Tonight Show with an offer to become the new host. Kennedy agreed and the new show became massively popular. It was a cultural icon of America for most of its decade-long life. Eventually, Kennedy stepped down in 1972 due to health problems, but the 'Kennedy show' as it was called, remained big for years afterward.
John F. Kennedy, Jr.
John F. Kennedy, Jr. (born 1960), sometimes called Jack, Jr. or JFK, is a New York lawyer and politician. Kennedy took a different step from his father's path as an actor, instead jumping into law and politics. JFK ran for Senator in 2000, narrowly winning a tight race. Surprisingly, he won re-election in 2006, despite lukewarm approval ratings. Eventually, he grew more popular with the people. He has since campaigned for President twice, in 2008 and 2012. Nowadays, JFK is seen as the face of the Democratic Party. He is a prospective 2016 presidential candidate.
Michael King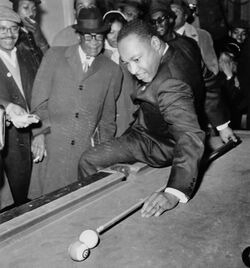 Michael King, Jr.
(born 1929) is an American jazz musician, most prominent in the late 1950's and 60's. King was born in Atlanta, Georgia, to pastor Michael King, Sr. and Alberta Williams King. Michael Sr., who changed his name to Martin Luther King in 1934, fought against racial prejudice. This would inspire young Michael later in his life. As he grew older, he took an interest in music, studying the works of people such as Duke Ellington and Art Tatum. As he reached his teens, Michael taught himself to play the piano. He was a bright student, getting into college at the age of fifteen. However, during this time he began to question religion. This formed a rift with his father that was never really fully closed.
To be continued...
S
Albert Speer
Albert Speer (1905-1981) was a famous German architect who designed several buildings for Nationalist Germany. Despite cooperating with them, Speer personally disagreed with many of their beliefs and was apolitical for most of his life. Following a comment denouncing rampant nationalism in 1944, Speer was arrested and stayed in prison until Nat. Germany's fall seven years later. He later wrote a book about working with the Hugenberg regime and his arrest. On September 1, 1981, while in London, he died of natural causes.
T
Ernst Torgler
Ernst Torgler (1893-1955) was a German Communist and the head of the Communist Party of Germany until it was outlawed in 1937. Ernst became the leader of the Communist resistance, the Kommfrei. In 1948, the Kommfrei joined the USSR in the Great World War. With Soviet aid, Ernst managed to topple the Nationalist government. He became the ruler of Socialist Germany until Allied Forces took Berlin in 1955. As they stormed Torgler's residence, they found him dead, an apparent suicide.
Kurt Torgler
Kurt Torgler (1913-1996) was the son of Communist dictator Ernst Torgler. Originally a supporter of his father's regime, he quickly changed his views as he saw the gruesome executions of Communists after the war ended. When questioned, he proved he had defected by giving up the names of KPD leaders in hiding. In the trials that followed the end of the war, Torgler was sentenced to 10 years in prison. Following his release in the late 60's, Torgler renounced communism and became a social democrat. He wrote a memoir of his life entitled Der Diktator, Mein Vater (The Dictator, My Father), about his father. He denounced dictatorships in general within it, and he went on tours giving lectures in his later life. Torgler passed away while visiting New York City in 1996.
Y
Matthew Yankovic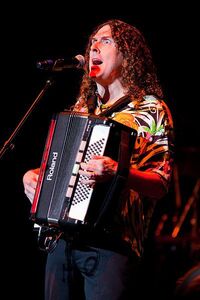 Matthew "Weird Matty" Yankovic
(born 1959) is an American singer and songwriter, mostly known for his song parodies. The songs are often satires of popular culture as well. Weird Matty is perhaps most well-known for songs such as "Fat", "The Saga Begins", and "Amish Paradise".
Z
Mao Zedong
Mao Zedong, sometimes transliterated as Mao Tse-tung (1893-1956) was a Chinese communist leader who proclaimed the People's Republic of China in 1948, following the outbreak of the Great World War. Mao led the Chinese Communist Party and its paramilitary forces during the war. The CCP, as it was called, was part of Comintern and opposed the Nationalists supported by the Allies. The Chinese theater lasted for most of the war, but fell apart when Mao was assassinated by young Nationalist Lien Chan. Mao is now remembered in China as a communist radical.
Ad blocker interference detected!
Wikia is a free-to-use site that makes money from advertising. We have a modified experience for viewers using ad blockers

Wikia is not accessible if you've made further modifications. Remove the custom ad blocker rule(s) and the page will load as expected.