Aleksandr Lukashenko (A World of Difference)
Talk

0
Share
Ad blocker interference detected!
Wikia is a free-to-use site that makes money from advertising. We have a modified experience for viewers using ad blockers

Wikia is not accessible if you've made further modifications. Remove the custom ad blocker rule(s) and the page will load as expected.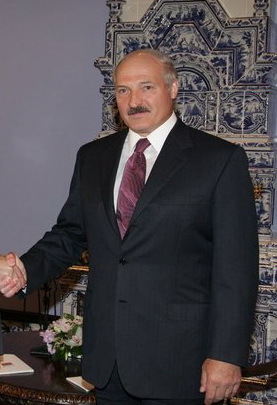 Aleksandr Lukashenko
is a global terrorist and criminal, wanted in seventeen countries globally as well as number one on the FBI's Most Wanted list. Lukashenko was a high ranking member of the Russian Mafia well into the 1990s, but several unnamed members of Mafia organizations denied any involvement with him after he was accused of masterminding the
July 2000 attacks
. Once the Rouge was exposed as the actual group behind the attacks, Lukashenko sent video tapes to the governments of Russia, Japan, France, and the United States exposing himself as a member of the Rouge as well as his interconnection with massive terrorist organizations across the globe. The four superpowers conducted massive manhunts wherever they could for Lukashenko and other leaders of global terrorism. Osama Bin Laden, Chancellor of Arabia, was the first non-superpower head of state to publicly announce his involvement in the hunt for Lukashenko and twenty six members of the Rouge from within Arabia's borders were found and turned over to the United Nations within the span of a year. In 2010, Lukashenko's close friend and Russian Mafia member Lech Wałęsa was captured by the Russian armed forces in Novorossiya, prompting increased searches on the Australasian continent for Lukashenko. The United States government was accused in 2011 of housing Lukashenko within its borders, prompting the SIA to release documents that explained Lukashenko's involvement in the
Brazil Affair
. Lukashenko was located in 2012 and was captured a by Russo-American raiding mission. He was brought the International Court of Criminal Justice where he was trialed and deemed guilty. Lukashenko was executed by firing squad in early 2013.