A political Map of the World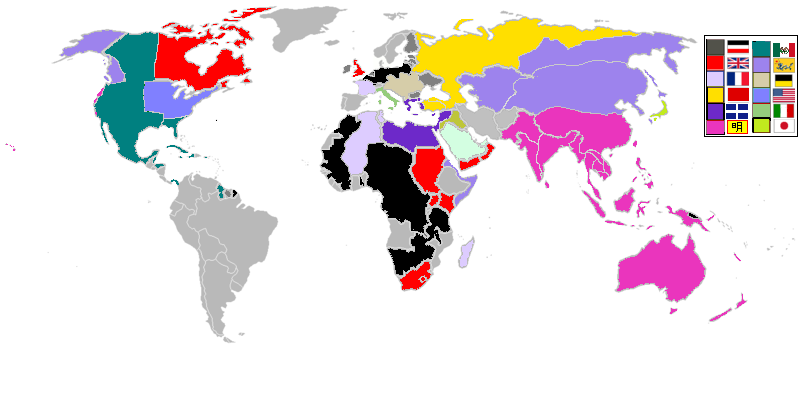 A map showing the political situation of the world in 1925. Click on the picture to see what the colours mean.
The Middle Kingdom
In 1917, the year in which the Second Treaty of Berlin marked the final end of the Great War, China still consists of two states which claim to represent China officially, while the number of factions seeking to assume power has grown.
Major Powers
Former major powers
Defunct nations