Fighting the Jutes
In 903,the Romans started fighting the Jutes attacking their Dane puppets.In 905,Eastern Jutland is conquered and made a Tribus Jutes puppet. In 907,the Jute Civil War began and Rome supported the Tribus Jutes side.
Jute Civil War
In 906,the war started.In 907,Rome joined the war.In 908,the Western Jutes are weakened.In 909,the Tribus Jutes side won.
Marcian Wall
In 906,the Marcian Wall was built marking the Roman Border in Britain
Death of Marcus
Right before his death,Marcus made Caledonia a province.In 910,Marcus O'Reilly died.The Senate was about to elect a new Emperor.But first,the mourned Marcus the "Democratic Emperor".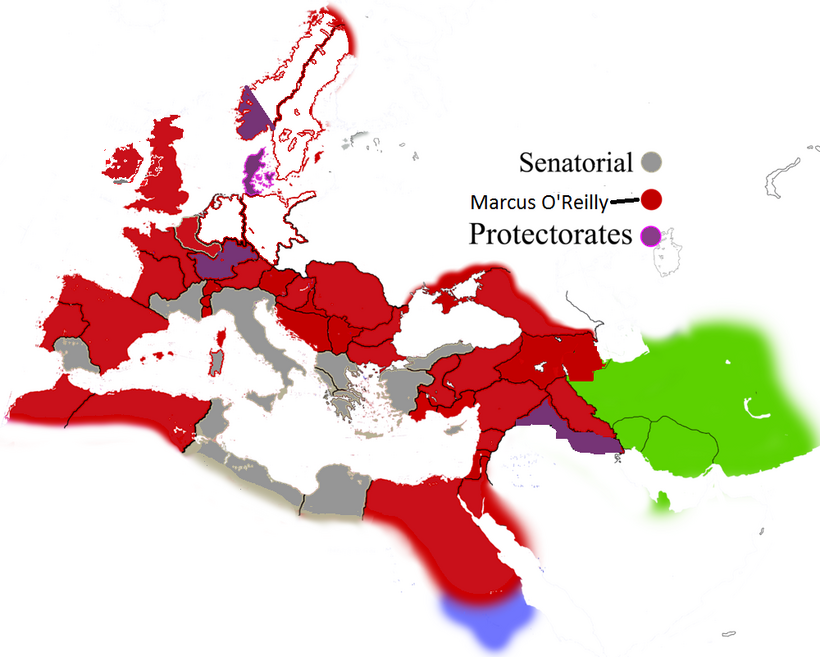 Ad blocker interference detected!
Wikia is a free-to-use site that makes money from advertising. We have a modified experience for viewers using ad blockers

Wikia is not accessible if you've made further modifications. Remove the custom ad blocker rule(s) and the page will load as expected.