History of Rome-After Ætas ab Brian

Avrelivs Antonivs had more of a maintenance rule. Early in his life he became inspired through his studies at the Venetian Library. Antonivs expanded the library, increased its staff and supplies and reach, adding on to it the Antonivs Dexpiscorari(research)Academia as a successive step for students of Vaspasianus' school. Antonivs also gave the provinces an apparent increase in autonomous power, speaking with governors over military and civilian issues rather than personally leading an army from Rome. This increase in how Rome saw its old time provinces more equally increased overall Imperial loyalty. In 892(139) Antonivs enacted the Scandian campaign if only so that Hadrianvs' many years of planning did not go to waste. Antonivs was not as good a military commander as Hadrianvs so it was very good that he frequented distributing military actions to his generals. The campaign ran 8 and a half months but was still a staggering success. Mounds and mounds of iron and many Roman colonists to repopulate the 2 new provinces of Scandia and Gothia brought the economy higher than ever.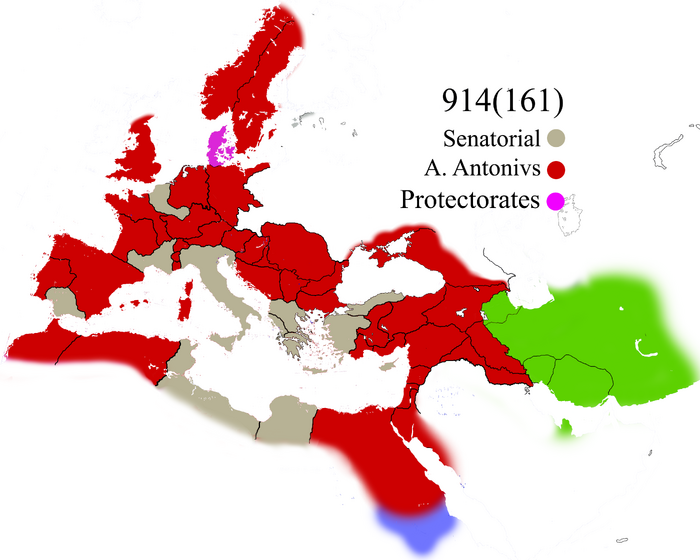 Ad blocker interference detected!
Wikia is a free-to-use site that makes money from advertising. We have a modified experience for viewers using ad blockers

Wikia is not accessible if you've made further modifications. Remove the custom ad blocker rule(s) and the page will load as expected.