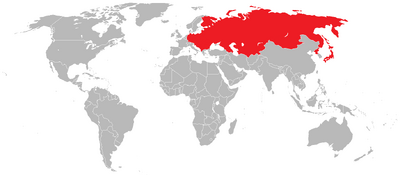 In 1991, (long after the
1st USSR Conflict
and the
Losses of Independence
) the USSR invaded West Germany and made it a part of the USSR by 1992.
Invasion of West Germany
The USSR invaded West Germany on October 14th, 1991. The whole of West Germany was a part of the USSR by January, 1992.
Reaction
NATO and the UN surprisingly refused to intervene until after West Germany was taken over. After the takeover, the Allies (NATO and UN) decided after long discussions that they will not stop the Soviet Union from occupying West Germany, but will declare war if the USSR advances any further. Great Britain's opinion was the same as the Soviet Unions, "The Soviet Union saved us from Germany in WW2. They Deserve all of Germany." US President George H. W. Bush said "The Cup of the Soviet Union has spilled into Europe." The United States was the only member of the Allies that was against the Soviet Union taking over West Germany.
Ad blocker interference detected!
Wikia is a free-to-use site that makes money from advertising. We have a modified experience for viewers using ad blockers

Wikia is not accessible if you've made further modifications. Remove the custom ad blocker rule(s) and the page will load as expected.