2016 Hong Kong Uprising (Scotland says "Yes")
Timeline: Scotland says "Yes"


Pro-democracy protesters flock near the Convention Center, July 15, 2016.

date:
14th July 2016 - Ongoing
location:
Hong Kong
result:
Ongoing

Belligerents

Provisional Government of Hong Kong

---

USA


Authorities

•Hong Kong SAR government

•Chinese central government

•Communist Party of China

•Anti occupy movement

•Alliance for Peace and Democracy

•Silent Majority for Hong Kong

•Voice of Loving Hong Kong

•Caring Hong Kong Power

•Defend Hong Kong Campaign

•Justice Alliance

•Blue Ribbon Movement

•Alliance in Support of Our Police Force

•Pro-Beijing camp
The 
2016 Hong Kong Uprising
 is a series of ongoing protests in
Hong Kong
. They began on the 14th July 2016, after the Chinese authorities imposed Restriction Laws on Hong Kong the previous day. This was believed to be a step to full annexation of Hong Kong to China.
Events
July 2016
The protests began the day after the National People's Congress approved new restriction laws on the Special Administration. Pro-democracy protestors began a converging in areas around the Hong Kong Convention Center, Tsim Sha Tsui, and the main economic areas of the city. The protestors began sitting in and blocking main roads.
Police were called to maintain order. Several arrests were made however, the protest remained relatively peaceful until the 18th of July when it escalated into violence. Over 250 people were injured, including some police officers. Two days later, 20 protestors were killed after clashing with the police. The final straw for the protestors was when police were captured on film beating unarmed protestors who had surrendered. On the 28th, the protestors seized a several guns, anti-riot gear, and other weapons from a police station. There are also reports of policemen defecting to the protestors.
August 2016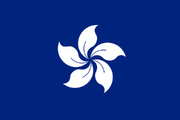 On the 4th August pro-democracy and independence protestors gathered to declared a new Provisional Democratic Government of Hong Kong, prompting China to declare a State of Emergency in the region. The next day Leung Chun-ying was removed from Hong Kong office and Hong Kong was put under military leadership.
International Reactions
Organizations
United Nations – similar to protests in 2014, the United Nations Human Rights Committee urged China to ease its restriction laws and treat protestors according to the rule of law. It also urged both sides to come up with a peaceful solution to the crisis.
European Union – The EU expressed concern of the situation and urged both sides to negiotate a peaceful solution.
NATO – A spokesperson stated that both sides should solve the issue peacefully. Responding to Russian accusations of the West instigating the protests, NATO makes it clear that in now way will the organization take sides in a domestic protest far from their jurisdiction.
ASEAN – The organization has expressed that protestors be treated fairly and that both sides should solve the issue peacefully.
World Ugyhur Organization – In a similar comment to the 2014 Hong Kong Protests, President Rebiya Kadeer said the protests in Hong Kong "are very inspiring" to Xinjiang's independence movement. A few days after the 2016 Hong Kong Protests, Ughurs begin to rise up against the CCP in China.
States
to be added
Armenia –
Belarus –
Brussels –
Canada –
Cuba –
France –
Germany – Angela Merkel has expressed concern with harsh t
India –
Italy –
Japan –
Kenya –
Malaysia –
North Korea –
Padania –
Pakistan – A spokeperson for the government stated that "Pakistan is with China regarding the issue."
Philippines –
Scotland –
South Korea –
Syrian Arab Republic –
Russia – The Ministry of Foreign Affairs blamed the United States for clandestinely backing up the protestors.
Venezuela - The country expressed support for the Chinese government, while blaming the US and the West for "starting" the "chaos" in Hong Kong.
Vietnam –
United States –
United Kingdom – The Foreign Office expressed concern of China's new legislative laws since it would be a violation of the 1997 agreement of the "One Country, Two Systems." It has announced support for the pro-democracy protestors while emphasizing that a peaceful solution must be carried out by both sides.
Zimbabwe
See also