Ad blocker interference detected!
Wikia is a free-to-use site that makes money from advertising. We have a modified experience for viewers using ad blockers

Wikia is not accessible if you've made further modifications. Remove the custom ad blocker rule(s) and the page will load as expected.
The 2015 Davide Games was an international sporting competition broadcasted mainly by GLOBE9 inc. Also called Wolnosc Gry in Polish had 10788 recorded athletes how ever reports have stated that there could be an extra 205 athletes. Main Sponsors include Warsaw Industries, Dall-Mart, Redlock Society and ConnectU. In 2014 Yugi Kowasi was ousted as President of the IDGC because of secretly funding the Gray Spring Uprising. Amir Darzi was elected in 2015 with 62 % of the vote (Max Connorson 28 % and Carlos Nario 9 %) .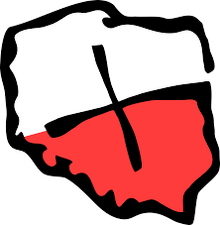 Nations Competing
There was 209 nations competing in the 2015 Davide Games. Many Were supporting Amir Darzi and the globe united belief. Major Nations predicted to win include USA, Russia, Germany, China and Brazil.
| Country | Gold | Silver | Bronze | Total |
| --- | --- | --- | --- | --- |
| USA | 32 | 15 | 20 | 67 |
| Japan | 26 | 17 | 25 | 58 |
| Russia | 16 | 30 | 6 | 52 |
| Germany | 21 | 17 | 10 | 48 |
| France | 11 | 14 | 18 | 43 |
| China | 8 | 12 | 12 | 32 |
| UK | 5 | 7 | 19 | 31 |
| India | 3 | 8 | 12 | 23 |
| Canada | 4 | 7 | 10 | 21 |
| Brazil | 2 | 10 | 7 | 19 |
Terrorist Attacks
On