The 2011 Sugar Bowl was the host of the 2010-11 Division I college footall national championship, played in New Orleans on January 10, 2011. The game featured the only undefeated squads in Division I, the No. 1 Huron Highlanders and the No. 2 Nova Scotia Sea Lions. The game was broadcast on ABC.
Led by Offensive MVP Erik Petra, the Highlanders jumped out to a 20-3 halftime lead and won the game 30-20 to earn head coach Brett Estevez's third national championship. The game was significant and hyped due to its pitting of Huron and Nova Scotia, which in collegiate hockey are passionate rivals, and due to the presence of Sea Lion head coach Randy Jenkins, the first black head coach in Division I football history to coach in a national championship game.
2010 Season
Huron Highlanders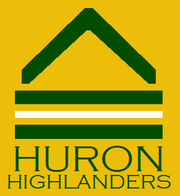 The Huron Highlanders started the season at #4, returning 19 starters from their 13-1 Rose Bowl-winning 2009 team, including 12 seniors. The team, led by senior quarterback Erik Petra, senior wide receiver DJ Fokes, junior running back Mark Ingram, junior free safety Cosby Taylor, linebackers David Early and Jacen McGilly, defensive ends Ronnell Travis and Tanner Jones, and defensive tackle Shu'Kwan Drake, defeated a ranked Texas team in September and wound up topping seven ranked teams during their Lakes Conference play throughout the season. Huron completed a November in which they played both Michigan schools, each ranked at the time, on consecutive weekends for the first time in history, and three of their last four regular-season games were played on the road. They defeated the one-loss, #5 Indiana Hoosiers in the Lakes Championship Game to complete a 13-0 season and advance to the Sugar Bowl. Taylor won the Robben Award for the country's best safety, while Petra won both the Unitas Award and Shale Award given to the country's best quarterback, and placed second in Bosch voting to Oliver Suarez.
Nova Scotia Sea Lions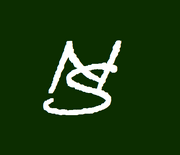 Opening the season at #10, the Sea Lions roared up the rankings after knocking out #2 Alabama at home on September 11. Led by the 3rd-ranked defense in the country and 6'5, 236-pound redshirt sophomore quarterback Louie Griffin, the Sea Lions cruised through most of the season, only facing tough games on October 30, when they faced fellow undefeated Eastern New York at home, and in the final game of the year, in which they knocked out five-time defending conference champion and archrival Massachusetts on the road. The Sea Lions capped off their sixth undefeated season in history, defensive tackle Andre Riley won the Lombardi Award, and Randy Jenkins became the first black head coach to win the NEC and go to a national championship game, and was the second black head coach to complete an undefeated regular season.
Pre-Game
Game Summary
Postgame