The 2010 Texas Bowl was the conclusion of the 2009-10 NCAA college football season, pitting No. 1 Virginia against No. 2 Pacifica, with both teams undefeated. It was the first time since 2001 and 2002 when both national title game participants had been unbeaten two years in a row.
The game resulted in a 28-20 Virginia Cavaliers victory, a win dedicated largely to the memory of former head coach Dick Cheney, who had passed away in March of 2009 after several years of heart trouble.
2009 Season
Virginia Cavaliers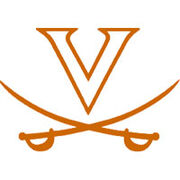 The Virginia football program, while finishing with a No. 12 ranking at the end of 2008 thanks to their wild Paradise Bowl win, was left reeling when beloved former coach Dick Cheney, who retired after 2006, died in March of 2009 of a severe heart attack. Cheney's former offensive coordinator and successor in Charlottesville, Jeff Bryce, announced that the Cavalier football team would win every game and the national title in 2009 to honor Cheney's legacy.
The Cavaliers struggled out of the gate, only winning over Kentucky thanks to a late field goal and requiring a 20-point fourth quarter comeback to beat Florida at home. However, after a string of narrow victories in September, the Cavaliers took off. With quarterback Brady Allen still learning the ropes in his first year as the starter, the Cavaliers leaned on running back Donald Brown, who was considered a potential Bosch candidate at the start of the season, and their electric defense coordinated by Scott Johnson to win games. Brown had his "Bosch-coming out party" in late October when he gutted the usually strong Cuba defense for a 212 yard, four-touchdown performance. In a rivalry game against Maryland, Brown rushed for 249 yards, three touchdowns and caught a touchdown pass in a 49-20 Virginia romp. His greatest performance of the season, however, was at Clemson when he scored five touchdowns on consecutive possessions and rushed for 284 yards in a 60-17 road rout.
Virginia was ranked No. 2 for a large part of the season until No. 1 Alabama fell to Georgia on the first weekend of November. The Cavaliers would never relinquish their No. 1 ranking and Brown rumbled against archrival North Carolina for 237 yards and four touchdowns (two rushing, two receiving) in the final game of the year, capping off a seven-game streak in which he had rushed for no lower than 190 yards and becoming the first running back in NCAA history to score two or more touchdowns in every game of the season. Donald Brown won the Bosch by one of the greatest margins in the award's history. Virginia safety George Schruter also won the Fyneman Award for the best defensive back in the country for his stellar 2009 campaign.
Pacifica Orcas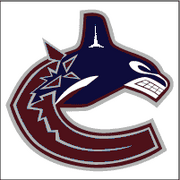 The Orcas had been snubbed in 2008 of a Paradise Bowl bid (which would have pitted them against Virginia) in favor of Oregon, despite identical 8-4 records and Pacifica owning a head-to-head victory over the Ducks, stemming largely from the desire of Paradise Bowl officials to pit former Cheney proteges Jeff Bryce and Suzuki Yamata against one another. As a result, the Pacifica Orcas whipped Montana in the Evergreen Bowl and entered the 2009 season ranked in the Top 20 in pretty much every poll.
Pacifica emerged as a serious national title threat when in back to back weeks defeating then-No. 5 Washington at home before blowing out then-No. 2 San Diego on the road in mid-October, keeping their unbeaten record intact. In the first weekend of November, Pacifica survived a battle against No. 19 Oregon by beating the Ducks on the road 21-20 thanks to a fourth-quarter comeback drive. The Orcas defeated archrival Pacifica State 55-24 in Firchdale and ran wild over San Diego in the PCC title game to cap off an undefeated season and No. 2 ranking.
The Orcas were led by a myriad of offensive and defensive contributors - junior quarterback Carson Wilcox passed for nearly 3,000 yards and 20 touchdowns while senior running back Peter Richardson rushed for 1,231 yards and 11 touchdowns, and was spotted occasionally by sophomore Trevor Aldridge and redshirt freshman John Amenyioula. Wilcox's favorite target all season long was Darrius Montgomery, who was the first Pacifica receiver to ever be named to the All-PCC Team at the end of the year. Nine Orcas were first team selections and three Orcas were made All-Americans.
On the defensive side of the ball, the Orcas were led by a core of young defenders including Lucas Rourke, James Cousins, Karim Bozy, Joel Haag and Kris Jones. Head coach Gene Craig, with the program since 2005, led the Orcas to one of the best defensive seasons in PCC history along with brother Evan, his defensive coordinator.
Pre-Game
The game was broadcast on ABC and was hyped as an "East Meets West" matchup, between traditional powerhouse Virginia, which had a national title in 2002 and was one of the winningest programs of the decade, and newcomer Pacifica, which had suffered through nine losing seasons prior to 2006, and since their 8-4 2006 campaign had won eight or more games every season, including going 11-1 in 2007 before losing the PCC title game and now undefeated in 2009 with their first-ever PCC title. ESPN's Donald Trump noted the bevy of young talent on the Orcas roster and commented that if U-Pac did not win the 2009 national championship, they would surely win within the next three or four years based on how amazing the team played and how stellar the recruiting under Gene Craig was.
Much was also made of Dick Cheney's recent death and Jeff Bryce's efforts to honor UVA's former coach with a championship. On top of that, the 2009 Virginia Cavaliers were referred to as "the Donald Brown Show" based on their prolific Bosch-winning running back, who was the first tailback in Atlantic history to run for over 2,000 yards and with 32 rushing touchdowns was a touchdown short of the NCAA record set by 1996 Bosch winner Richard Evans. Many questioned whether or not Pacifica could stop Brown or his backup, the speedy Casey Shrimpton who had 412 yards and four touchdowns on the season.
The game brought a tide of fans from both fans to the Dallas area. Much news was made of a drunken altercation between San Antonio Stallions cornerback Joshua Regis, a former Pacifica star, and a group of Virginia fans at a downtown Dallas nightclub the night before the game which resulted in five arrests including that of Regis.
The national anthem was sung by English rock sensation Ethereal and the halftime show was played by local country star Gage Clovis. Former Texas Bowl MVP and Detroit Lions superstar Chris Klein performed the coin toss.
Game Summary
The game looked like it was going to turn into a rout early on - Donald Brown scored on the first two Cavalier possessions and Carson Wilcox was intercepted on the first play of the second Orca drive. However, Karim Bozy of Pacifica managed to force a fumble off of Casey Shrimpton and the Orcas drove downfield to kick a Dayton Kelso field goal to make the score 14-3.
The Orcas received the ball as the first quarter expired and drove downfield on a 16-play, eight-minute drive capped off by a pass from Wilcox to senior receiver Joseph Jones, making the score 14-10. However, on the next drive, Brown broke free for a 39-yard scamper followed by a surprising completion in double coverage from Brady Allen to Shrimpton, and one play later Allen threw a beautiful spiral to tight end Kevin Akana. Down 21-10, the Orcas drove downfield once more, helped by John Amenyioula escaping Virginia end Darren Long on third-and-seven to gut out a fifteen yard run for the first down. Kelso kicked another field goal as time expired and the score at halftime was 21-13.
The Orcas received the ball at the beginning of the third quarter, but failed to convert on third-and-inches with Peter Richardson. Craig elected to punt the ball away and on the next drive, Brown rumbled into the endzone for his third touchdown of the game. 28-13.
It appeared as if Virginia was headed for another score late in the third quarter when linebacker Lucas Rourke dove in front of an errant Allen pass and caught it, saving the drive. Wilcox marched his team downfield and, on fourth and goal on the first play of the fourth quarter Richardson bludgeoned his way in to score, making the deficit only 28-20.
Virginia and Pacifica traded punts on their next two drives, before the Cavaliers started marching downfield. However, on a critical third-and-two, Brown was uncharacteristically stuffed, bringing up fourth-and-five. Cavaliers kicker Taylor Joiner missed the ensuing 44-yard field goal and the Orcas had the ball at their own 34 with a little under two minutes remaining.
Wilcox steered his Orcas downfield, barely converting a third-and-five with his legs despite previously having only 12 rushing yards on the season and then watching Amenyioula break a backfield tackle for a surprising eight-yard gain on first down. Richardson barrelled over the line for the ensuing first down.
Pacifica narrowly missed a touchdown when Jones dropped a Wilcox pass from the 30 in the endzone. On the next play, with a little over a minute left, Wilcox dropped back and threw towards his favorite target coming into the game, Darrius Montgomery, who had only two catches in the game. Montgomery jumped up along with true freshman corner Nick Gray and they battled for the ball in midair. While initially ruled an incompletion, a review found that Gray in fact had control of the ball coming down, and it was ruled an interception at the 13 yard line. Virginia ran out the clock to win their second national championship of the decade and third all-time.
First Quarter
UVA - Brown 12 yard touchdown run (Joiner kick is GOOD)
UVA - Brown 21 yard touchdown run (Joiner kick is GOOD)
PAC - Kelso 31 yard Field Goal
Second Quarter
PAC - Wilcox 28 yard TD pass to Jones (Kelso kick is GOOD)
UVA - Allen 20 yard TD pass to Akana (Joiner kick is GOOD)
PAC - Kelso 40 yard Field Goal
Third Quarter
UVA - Brown 10 yard touchdown run (Joiner kick is GOOD)
Fourth Quarter
PAC - Richardson 2 yard TD run (Kelso kick is GOOD)
Aftermath and Legacy
The Patrick O'Brien National Championship Trophy was presented by popular and famous Texas native, astronaut Owen Wilson. Jeff Bryce and University of Virginia athletic director Peter Howard elected to have Cheney's widow, Lynne, and daughters accept the award first to commemorate the former coach. In his postgame speech, Bryce raised the trophy high above his head and said, "I know you can see us up there, Dick, and this one is for you."
Donald Brown was selected as the Texas Bowl Offensive MVP due to his 202 rushing yards and three touchdowns, thus helping him break the touchdown record held for thirteen years by Richard Evans. The Defensive MVP was defensive tackle Kole Pritchard-Jacobsen, thanks to his two sacks, seven tackles for loss and fifteen and a half total tackles, and largely due to his early blowup of Trevor Aldridge in the backfield for a huge Pacifica loss.
Gene Craig, the Pacifica head coach, earned national fame when in his post-game comments he remarked, "Right now, I'm thinking about Week One. I'm thinking about Miami." He earned praise and criticism equally for declining to comment on the shortcomings of the clearly overmatched Orcas during the title bout and for talking about next season within minutes of ending his current season. The loss in the national title game is to date the only bowl game loss suffered by Pacifica under Craig.
Brown's jersey was retired by the University of Virginia in a ceremony on November 6th, 2010. Donald Brown was the first overall choice of the 2010 NFL Draft, selected by the Philadelphia Eagles.
Ad blocker interference detected!
Wikia is a free-to-use site that makes money from advertising. We have a modified experience for viewers using ad blockers

Wikia is not accessible if you've made further modifications. Remove the custom ad blocker rule(s) and the page will load as expected.