The following Great White South page is under construction.

Please do not edit or alter this article in any way while this template is active. All unauthorized edits may be reverted on the admin's discretion. Propose any changes to the talk page.

The 2010 Pan-Antarctican curling tournament was held May 9th in Murdograd, Bellinsgauzenia. Byrdia won this year being the favorite in the pre-game bets. In the finals Byrdia beat Ognia, the former winner, after beating New Swabia in the Semifinals. This was Byrdias first time winning.
Tournament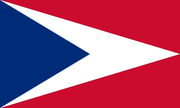 Byrdia - Bellinsgauzenia
Santiago - Ross dependency
New Devon - Australia
New Swabia - Maudland
Ognia - New Vestfold
Ross & Scott - Kerguelen
Balleny - Eduarda
South Pole
Byrdia - Santiago
New Devon - New Swabia
Ognia - Ross & Scott
Eduarda - South Pole