2010 Fiesta Bowl (Quebec Independence)
Talk

0
Share
Ad blocker interference detected!
Wikia is a free-to-use site that makes money from advertising. We have a modified experience for viewers using ad blockers

Wikia is not accessible if you've made further modifications. Remove the custom ad blocker rule(s) and the page will load as expected.
The 2010 Fiesta Bowl was the college football championship game for the 2009-2010 college football season. The game pitted the #1 Red Oak Colonels against the #3 Massachusetts Minutemen. The Colonels, who were looking for back to back championships, were defeated by the Minutemen 20-17.
Bracket
1 - Red Oak Colonels
2 - New Brunswick Seawolves
3 - Massachusetts Minutemen
4 - Kentucky Wildcats
5 - South Carolina Gamecocks
6 - USC Trojans
7 - Pittsburgh Sergeants
8 - Rutgers Scarlet Knights
First Round
1 Red Oak Colonels defeat 8 Rutgers Scarlet Knights
2 New Brunswick Seawolves defeat 7 Pittsburgh Sergeants
3 Massachusetts Minutemen defeat 6 USC Trojans
5 South Carolina Gamecocks defeat 4 Kentucky Wildcats
Second Round
1 Red Oak Colonels defeat 5 South Carolina Gamecocks
3 Massachusetts Minutemen defeat 2 New Brunswick Seawolves
Third Round
3 Massachusetts Minutemen defeat 1 Red Oak Colonels
Teams
Red Oak Colonels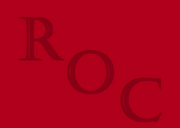 The Colonels, fresh off last year's title game victory, were eager for another championship. Senior quarterback Mark Bartkowski was among the nation's top quarterbacks, winning the Thorpe Award at the end of the season. Coached by Gary Barta, the Colonels entered the season at #2, and gained the top spot following the loss of #1 Rutgers. The Colonels would actually go on to defeat Rutgers in the first round of the playoffs, and next week they would dominate South Carolina, giving them a ticket to the National Championship game in Glendale, Arizona.
Massachusetts Minutemen