The 2009 Rose Bowl was a college football match that served as the national championship game for the 2008 season. The two teams featured were the #2 Washington State Cougars and the #4 Red Oak Colonels. Both teams were considered equal, and the match went back and forth. Red Oak's victory would not be secured until the final play of the game, when Washington State quarterback, Nathan Adrian, would be tackled at the one yard line, preventing what would have been the game winning touchdown. The game is considered a classic and one of the greatest of all time.
Teams
Washington State Cougars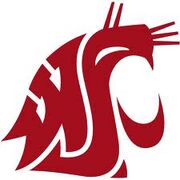 The Washington State Cougars entered the season at #3 despite their loss in the quarterfinals the previous season. Quarterback Nathan Adrian presented dual threats due to his passing and rushing ability. Adding to the offense were the highly-regarded wide receivers Matt Adams and Clyde Aufner and halfback Joe Banyard. The powerful defense, with stars such as linebacker Kendrick Adams, was among the best in the nation. The Cougars defense held the strong offenses of Crescent State and Oregon to below 17 points. The Cougars amazing defense and offense lead to many predicting a Washington State championship.
The Cougars would open up against Missouri S&T, and would need double overtime to defeat them. Following this, Washington State would go on a tear, blowing out opponents left and right. Following a tough victory against conference opponent Boise State and a blowout victory over rival Washington, Washington would end the season 13-0 and would be seeded #2 in the playoffs. The season was nearly ended in the first round against #15 Kansas State, but the coach Paul Wulff would rally the team, who came back from a 20 point deficit to win. The Cougars would go on to defeat Penn State and Maryland before finally reaching the national championship.
Red Oak Colonels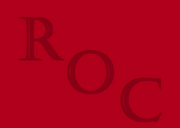 With the return of many of the starters from last years team, which made it to the semi-finals, the Colonels entered the season at #7. Led by star quarterback Mark Bartkowski, the Colonels would go undefeated during the regular season, and made headlines with victories over #6 Boston College and #5 Pittsburgh Sergeants, which would elevate them to the number 4 spot. The Colonels marched into the Central Conference championship, and defeated their hated enemies, the #11 Iowa Hawkeyes to secure their automatic entry into the playoffs as the fourth seed.
From there, the Colonels would cruise to victory over #13 New Brunswick, before defeating #6 North Dakota. Bartkowski scored a combined 7 touchdowns in these games, and was at his peak when the Colonels faced #1 Covington. The efforts of Bartkowski and halfback Brooke Abel led to the Red Oak victory in the final seconds. For the first time since 1977 the Colonels were headed to the National Championsip.
Scoring Summary
First quarter
Washington State - Adams 16 yard TD pass from Adrian (Kick is GOOD) WS 7-0
Red Oak - Braun 32 yard TD pass from Bartkowski (Kick is GOOD) Tied 7-7
Second Quarter
Red Oak - Doug Baldwin 7 yard TD pass from Bartkowski (Kick is GOOD) RO 14-7
WS - Nico Grasu 34 yard field goal RO 14-10
Third Quarter
WS - Banyard 4 yard TD run (Kick is GOOD) RO 14-17
WS - Adrian 12 yard TD run (Kick is GOOD) WS 24-14
Fourth Quarter
Red Oak - Baker 23 yard TD run (Kick is GOOD) WS 24-21
Red Oak - Baldwin 15 yard TD pass from Bartkowski RO 28-24