The 2008 Silver Bowl served as the national championship game for the 2007-08 NCAA Division I Football Season, held in Nashville, Tennessee. It pitted the defending national champion and undefeated No. 1 Alabama Crimson Tide against the 11-1 No. 2 Sequoyah Braves. As Alabama featured the nation's No. 4 offense and No. 1 defense, was the reigning champion and was riding a 36-game winning streak entering the game, the game was highly hyped by CBS, the broadcasting network.

Alabama defeated Sequoyah 49-34, beating the nine-point spread and cruising in the second half to an easy victory after a relatively close first two quarters. Mike Foster, who caught 16 passes for 203 yards and four touchdowns, was named the Offensive MVP while linebacker Nick DeLorenzo was named the Defensive MVP with two sacks, ten tackles and a fumble recovery.
2007 NCAA Football Season
Alabama Crimson Tide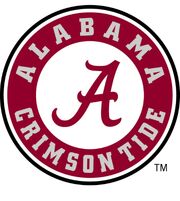 The Crimson Tide were expected to contend for the 2007 SouthCo title but not the national championship, largely due to a bevy of graduations from their 2006 national championship team, including offensive anchors Vince Young, Ed Giles and Stefon Mierk and defensive leader Jason Russell, along with a variety of other solid contributors. While the backfield of Julius Northcutt, Jo-Jo Jenkins and Doug Carter was expected to be unstoppable, and receiver Mike Foster expected to be the lifeblood of the passing game, the quarterback question was largely unresolved. Sophomore Derek Chaffey and junior Ryan Avery were locked in a quarterback competition deep into fall camp, and Avery got the start in the opening game against Tennessee State, but by the third game of the year, Chaffey had been declared the starter.
The 2007 Tide didn't miss a beat from the previous year despite worries about the defensive backfield and quarterback situation. The Tide's strategy became known as the "Mike Foster Offense" - Foster set a slew of SouthCo and national records for passes caught, yards after the catch and receiving yards in a season. Chaffey only threw three of his 24 touchdown passes to other receivers and Avery threw none - on the year, Foster caught 19 touchdown passes out of 126 receptions and a 1,714 receiving yard season, narrowly losing the Bosch Trophy to Corey Parker while winning the Minnolo Trophy the second year in a row. As the backbone of what came to be known as "Air Alabama," Foster was declared "the Most Unstoppable Player in America," and his offensive versatility also resulted in his running for two touchdown runs and 131 yards on the season.
On top of Foster's own offensive production, the stable of running backs benefitted from attention placed on sometimes triple-teaming Foster. Northcutt ran for 1,002 yards in nine games before tearing his ACL, and Jenkins ran for 1,031 yards while Carter chipped in 577 of his own. The "Three-Head Monster" helped pick up the slack for the previously two-pronged rushing attack of Vince Young and Ed Giles from previous seasons and Chaffey's lack of mobility, and the Tide wound up as the No. 4 offense in the nation in 2007 with 2,345 team passing yards and 2,414 team rushing yards - for a whooping 4,757 total yards of team offense.
Alabama won its games in 2007 by an average score of 50-14, thanks in large part to their stifling defense led by Sarelli Award-winner Nick DeLorenzo and a mauling defensive line anchored by end Alex Oraka. The Tide blew out the Arkansas State Indians 63-10 in the SouthCo Championship Game to advance to the national championship game as the consensus No. 1 team in the country.
Sequoyah Braves
Controversy
Pre-Game Buildup
Game Summary
Scoring Summary
First Quarter
SEQ - Seder 4 yard TD Pass to Banes (Extra Point is GOOD) SEQ 7-0
BAMA - Edwards 41 yard Field Goal SEQ 7-3
BAMA - Chaffey 31 yard TD Pass to Foster BAMA 10-7
Second Quarter
SEQ - Seder 14 yard TD Pass to Banes (Extra Point is GOOD) SEQ 14-10
BAMA - Chaffey 18 yard TD Pass to Foster (Extra Point is GOOD) BAMA 17-14
SEQ - Paulson 33 yard Field Goal SEQ '17-17'
SEQ - Paulson 52 yard Field Goal SEQ 20-17
Third Quarter
BAMA - Jenkins 38 yard TD Run (Extra Point is GOOD) BAMA 24-20
BAMA - Edwards 22 yard Field Goal BAMA 27-20
SEQ - Seder 2 yard Run (Extra Point is GOOD) SEQ 27-27
BAMA - Chaffey 45 yard TD Pass to Foster (Extra Point is GOOD) BAMA 34-27
BAMA - Chaffey 16 yard TD Pass to Foster (Jenkins 4 yard Run) BAMA 42-27
Fourth Quarter
SEQ - Jones 50 yard TD Run (Extra Point is GOOD) BAMA 42-34
BAMA - Carter 19 yard TD Run (Extra Point is GOOD) BAMA 49-34
Postgame and Legacy
Ad blocker interference detected!
Wikia is a free-to-use site that makes money from advertising. We have a modified experience for viewers using ad blockers

Wikia is not accessible if you've made further modifications. Remove the custom ad blocker rule(s) and the page will load as expected.