The 2007 Chicago Bowl was the culmination of the 2006-07 NCAA football season, as the host of the national title game. The bowl featured a matchup between No. 1 Alabama and No. 2 Washington, considered a premier matchup as it paired off two contemporary superpowers in college football. The game was a decisive 55-27 rout in favor of Alabama, behind six total TD's (four rushing, two passing) by Bosch winner Vince Young. It was one of the most-watched national title games in history.
2006 College Football Season
Alabama Crimson Tide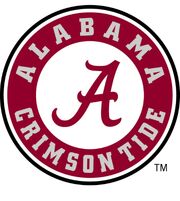 After having finished No. 2 the season before and returning a bevy of starters, the Tide was regarded the premier national title contender entering 2006, especially when stars such as quarterback Vince Young, tailback Ed Giles, tackle Stefon Mierk, offensive guard Maurice Bell, linebacker Nick DeLorenzo and safety Jason Russell announced they would return for the campaign despite being eligible for professional drafts. Alabama opened at No. 1 on the strength of back-to-back Sugar Bowl wins and never faltered.
Throughout the season, a bevy of young stars matured and developed as well. The country's No. 1 recruit for the Class of 2004, receiver Mike Foster, developed into Young's favorite target, catching 102 passes for 12 touchdowns and almost 1,000 yards. Running backs such as junior Julius Northcutt, sophomore Jo-Jo Jenkins and true freshman Doug Carter saw an ample amount of time in the explosive offense alongside Young and Giles. The defense gelled under the veteran leadership of DeLorenzo and Russell, allowing for the growth of superstars such as junior Kalen Jayne at corner, redshirt freshman Kody Dirk at tackle, redshirt freshman Stuart Stallings at safety and 2006 Sugar Bowl MVP Alex Oraka, a junior, at defensive end. Alabama extended a winning game that had started the previous season throughout their entire campaign, winning every game by an average of 22.0 points and compiling the most single-team rushing yards in NCAA history. Vince Young became the first quarterback to rush and pass for 2,000 yards and compiled 45 total touchdowns on the ground and through the air, making him the runaway Bosch champion, the first such in Alabama history. Teammate Ed Giles (1,673 rushing yards) was the Bosch runner-up for 2006, the first time players from the same team had been the top-two Bosch finalists.
12-0 Alabama faced 11-1 and No. 2 LSU in the SouthCo title game and won by a 34-10 margin, thus paving the way to the title game they felt they had deserved the previous year and their first appearance in the championship match since 1989.
Washington Huskies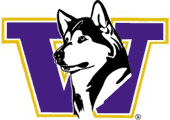 The Huskies entered the season ranked No. 8, featuring senior quarterback Paul Lucas behind center and a rushing attack featuring Kenny Hooper and Nico Burris, as well as several defensive standouts including a linebacking corps known as the "Purple People Eaters" - Josh McKay, Mikell Jones, and Brian Hinzechter.
Washington whipped their September competition to an average score of 40-6 before losing to Oregon State in early October (thus making their start only 4-1) but managed to win the rest of their games, including a faceoff against then-No. 7 Pacifica State in the last game of the year to set up their early-December showdown with San Diego in the PCC title game in Los Angeles.
Selection Controversy
There were a number of one-loss teams entering the final weekend of the season, all seeking to face the SouthCo champion, who at Nos. 1 and 2 were the shoe-ins for the national title game. No. 5 Washington defeated reigning national champion No. 3 San Diego in Los Angeles for the PCC title, while No. 4 U-Mass won its final game against Nova Scotia to guarantee an 11-1 record. Meanwhile, despite being 10-2, North Carolina defeated 11-1 Clemson in the Atlantic title game, while 11-1 Virginia stayed at home due to a head-to-head against the Tar Heels.
With a 12-1 team (Washington) and two 11-1 teams (Virginia and U-Mass) sitting with identical records, Washington rose to No. 2, leapfrogging U-Mass. Virginia was automatically disqualified as they did not win their conference. There was a great deal of protest over the selection of Washington as opposed to Massachusetts, especially after the Minutemen defeated Virginia in the ensuing Texas Bowl.
Pre-Game
The game, held in Chicago, was broadcast on CBS and hyped as a matchup between superpowers, and the anticipated matchup was the Alabama offense against the Washington defense, as well as the chance to see two Top 5 defenses (Nos. 2 and 4 nationally) facing off.
Alabama was favored by a touchdown and, as the road team, wore their white jerseys. Washington initially wanted to choose due to their status as the designated home team, but the Chicago Bowl pressured them into sticking with the still-nascent year-to-year rotation of jersey color. Washington, having never lost a bowl game while wearing their white jerseys, felt that they had thus been jinxed from the get-go.
The national anthem was performed by pianist and singer James Crow, and the halftime show was performed by rock legend Benny Phillips. The ceremonial coin toss was done by Chicago Bears legends Mike Singletary and David "Duke" LaBoeuf.
Game Summary
The Huskies received the opening kickoff and proceeded to march downfield and score a touchdown on a five-play drive featuring four consecutive completions by Paul Lucas, capped off by a 14-yard Kenny Hooper run. On the next drive, Alabama was forced into a three-and-out when Julius Northcutt was stopped on third-and-1 and the Huskies responded by driving downfield again to kick a Kevin LaPlant field goal, making the score 10-0 with about seven minutes remaining in the first quarter.
Alabama would then score 35 points in the first half against one Washington touchdown (so that the score was at one point only 21-17), making the halftime score 35-17, and would kick a field goal on their first possession of the second half to make the score 38-17 before Lucas ran in for a score in the middle of the third quarter. During that 38-point run, Vince Young scored on rushing plays of 22, 13 and 41 yards, and threw a 25 yard touchdown pass to Ashlee Wilkinson. Ed Giles also rumbled in from six yards out.
Following the Husky score to make it 38-24, Alabama would score an additional 10 points before Washington sniffed the endzone again, this time thanks to another field goal and a Young pass to Mike Foster from 45 yards out to start off the fourth quarter. Lucas drove the Huskies downfield once again in the middle of the fourth only to kick a field goal, and on the next play, Alabama return specialist took the kickoff 88 yards to set up a one-play drive featuring Vince Young from the 4 yard line plunging it in. Washington was unable to get anything done in the garbage-time remaining to make the score 55-27 in one of the most lopsided national title games in history, denying them a third national championship of the decade and handing Alabama their third-ever title and first since 1989.
First Quarter
WASH - Hooper 14 yard TD run (LaPlant extra point is GOOD)
WASH - LaPlant 33 yard Field Goal
BAMA - Young 22 yard TD run (Farmer extra point is GOOD)
BAMA - Wilkinson 25 yard TD pass from Young (Farmer extra point is GOOD)
Second Quarter
BAMA - Giles 6 yard TD run (Farmer extra point is GOOD)
WASH - Gilbert 30 yard TD pass from Lucas (LaPlant extra point is GOOD)
BAMA - Young 13 yard TD run (Farmer extra point is GOOD)
BAMA - Young 41 yard TD run (Farmer extra point is GOOD)
Third Quarter
BAMA - Farmer 29 yard Field Goal
WASH - Lucas 5 yard TD run (LaPlant extra point is GOOD)
BAMA - Farmer 42 yard Field Goal
Fourth Quarter
BAMA - Foster 45 yard TD pass from Young (Farmer extra point is GOOD)
WASH - LaPlant 35 yard Field Goal
BAMA - Young 4 yard TD run (Farmer extra point is GOOD)
Aftermath
After one of the most lopsided affairs in title game history, the Patrick O'Brien National Championship Trophy was handed to Alabama head coach Bobby McGrady and university president Phyllis Reynolds by Chicago-native actors John Cusack and Nick Gross. Vince Young was the runaway Offensive MVP thanks to his 234 passing yards and two TDs and 217 rushing yards and 4 TDs and linebacker Nick DeLorenzo, thanks to his four sacks, fumble recovery and 14 tackles, was named the game's Defensive MVP. It was the only national title game in history to not feature a single interception thrown by either team. With a team-total 594 all-purpose yards, the Alabama Crimson Tide set a national title-game record for offensive yards produced.
Even though Vince Young and a number of other stars would graduate or leave for the pros, the loaded 2007 Tide squad would go undefeated as well and win a second consecutive national title behind its defense and with receiver Mike Foster leading the way with his Bosch-champion season. The Tide would win 50 straight games between 2005 and the 2008-09 national title game, where they lost their bid for a third straight title to the Massachusetts Minutemen.
Ad blocker interference detected!
Wikia is a free-to-use site that makes money from advertising. We have a modified experience for viewers using ad blockers

Wikia is not accessible if you've made further modifications. Remove the custom ad blocker rule(s) and the page will load as expected.