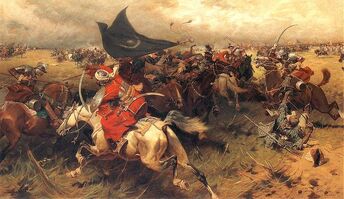 c.1501 = With its success against the Ottoman Empire, the Croatian kingdom launched its own invasion seeking to increase its territory.
c.1575 = With the entire peninsula in open revolt and the occupied towns falling one by one the Sultan declared Jihad on the Croatian kingdom.
c.1590 = The Croatian army easily occupied a vast territory in the Balkans with the support of the people who were occupied by the Ottoman Empire.
1593 = After a century of war the Ottoman Empire was beaten and the Balkans were under the control of the Croatian Kingdom, which became the Croatian Empire.