History of Rome-After Ætas ab Brian

1550's(797+) the Pogurez Cilaf began to decay in leadership and piety, they lost control of various member tribes, vassals, and territories to the Kievan Rus in the far north of Scythia and the breakaway Bo tribes.
The next appointed Caesar was Appivs Cvrivs from Africa Proconsvlaris at the age of 43. He gave Germania Superior and Syria senatorials in 1553(800) and 1559(806) and the Terranovan territories continued to grow, the new province of Lacota was also formed in the continent's far west.
Cvrivs died in 1574(821) at the age of 67.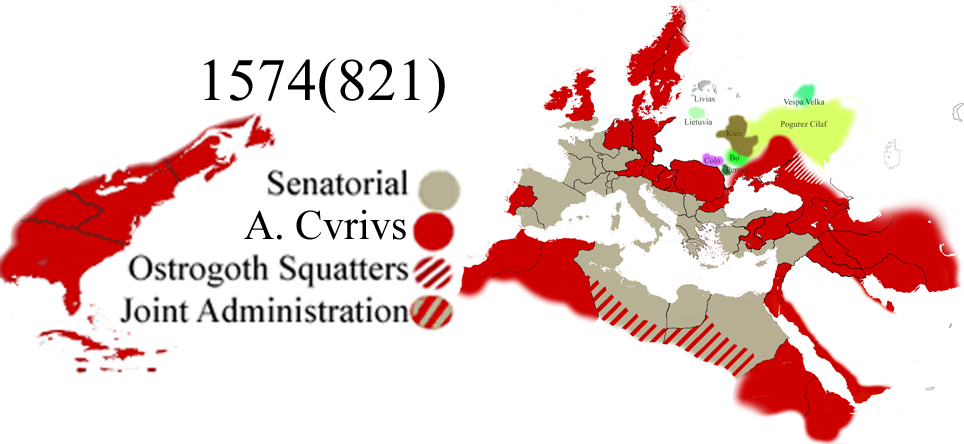 Afterwards was Titvs Hirtvs from Sardinia at 50. He did nothing outstanding and stepped down in 1584(831) due to health conditions he said were contracted on the job.