1492 October 19th
After battling their way around Tropical storms, Christopher Columbus makes his landing on Cuba (7 days later than in the OTL, he also landed on San Salvador first, not Cuba) with the Santa Maria and Niña, the Pinta having been lost at sea and the Santa Maria moderately damaged. Meeting the Arawak, Christopher made a peaceful contact and working alongside his men, repaired the Santa Maria by December 30th during this, Columbus sent the Niña to explore more of the region, finding San Salvador and the Floridian Keys. Columbus set up a colony as fast as he could in Cuba, leaving 39 men and set sail back to Spain on January 4th. The Santa Marian and Niña ran into what was termed 'the storm of the century' and were sunk with no survivors.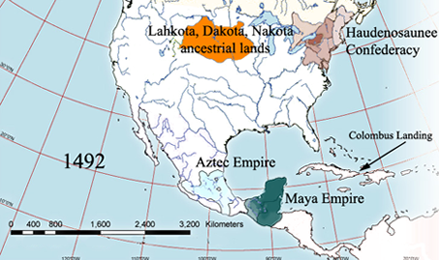 Ad blocker interference detected!
Wikia is a free-to-use site that makes money from advertising. We have a modified experience for viewers using ad blockers

Wikia is not accessible if you've made further modifications. Remove the custom ad blocker rule(s) and the page will load as expected.