Muhammad makes the Hajj and Arabia converts
In 1375,Muhammad,prophet of Islam,visited Mecca.He also converted the locals.By 1377,all of Arabia was Muslim.
Muhammad invades
But Muhammad wasn't satisfied and in 1379,he invaded Rome.Rome was expecting this though and pretended to withdraw from Arabia Felix.While Muhammad was celebrating in 1387 however Rome invaded and forced Muhammad to flee from Arabia Felix.Muhammad's own soldiers killed him in 1392.Just before he died Muhammad told his successors to continue the war.But they were weak and the United Arab Caliphate collapses.Islam spread north peaceful due to people migrating north past Rome's Northern Border.Justinian died in 652.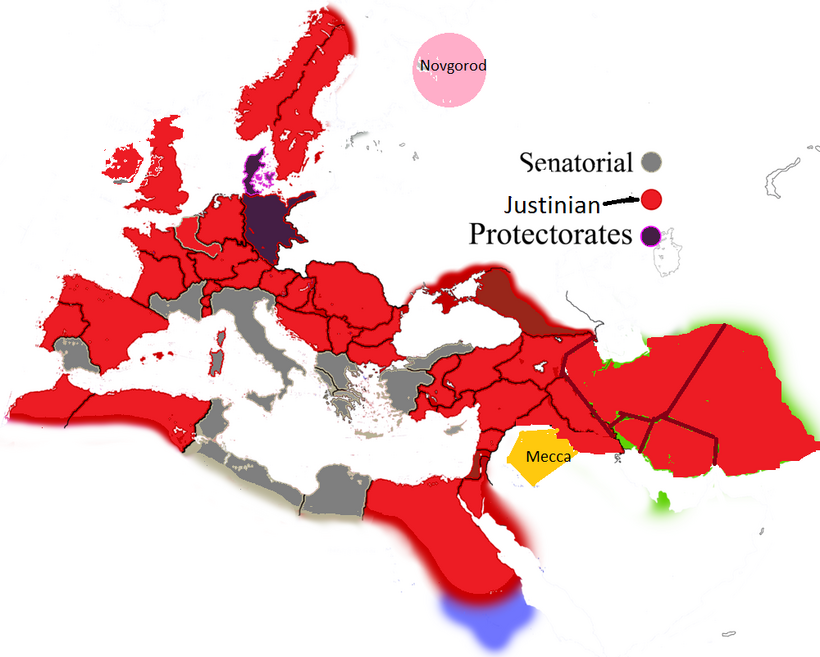 Ad blocker interference detected!
Wikia is a free-to-use site that makes money from advertising. We have a modified experience for viewers using ad blockers

Wikia is not accessible if you've made further modifications. Remove the custom ad blocker rule(s) and the page will load as expected.