Justinian 
In 1355,Justinian was crowned Caesar of Rome and Defender of the Frontier.
Founding of Novgorod
In 1370,the city of Novgorod was founded.This was the beginning of one of the first Barbarian State.
Founding of Poland
In 1363,a group of West Slavic Barbarians called the Poles united.In 1367,tribal differences began to show themselves.
Collapse of Poland
In 1371,the many tribes left Poland.The state wouldn't let go;A war began.In 1373,the anti-unionists won.By 1375,Poland collapsed.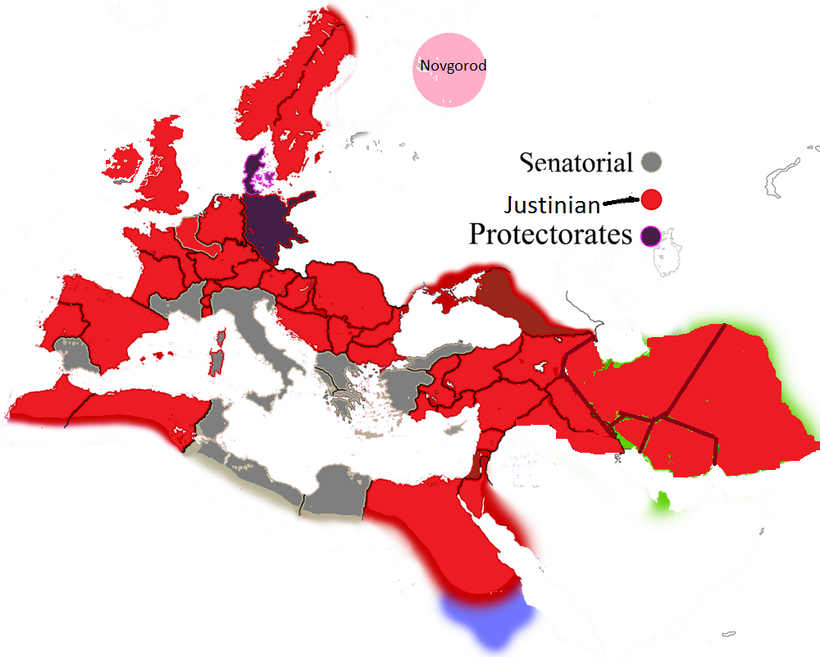 Ad blocker interference detected!
Wikia is a free-to-use site that makes money from advertising. We have a modified experience for viewers using ad blockers

Wikia is not accessible if you've made further modifications. Remove the custom ad blocker rule(s) and the page will load as expected.