Aurelian II
In 1165,a new emperor was picked named Aurelian II.In 1167,he was crowned Caesar of Rome and Protector of the Frontier.In 1175,he faced his first challenge.
2nd Hunnic Invasion
In 1175,the Huns invaded again.But this time,Rome was ready.By 1185,the Huns were completely out of all lands conquered since the first truce.In 1188,The Huns agreed to a shady peace.But by this time,the Ostrogoths survived only in Dacia.In 1192,Attila died.
Hunnic Collapse
In 1193,the Civil War started between the West and East Huns.But in 1196,the subjected peoples rose up.In 1197,the Hunnic hold was thrown off. In 1200,Aurelian II died but also the East Huns won the civil war over what little lands the Huns retained the Huns was wiped off the map.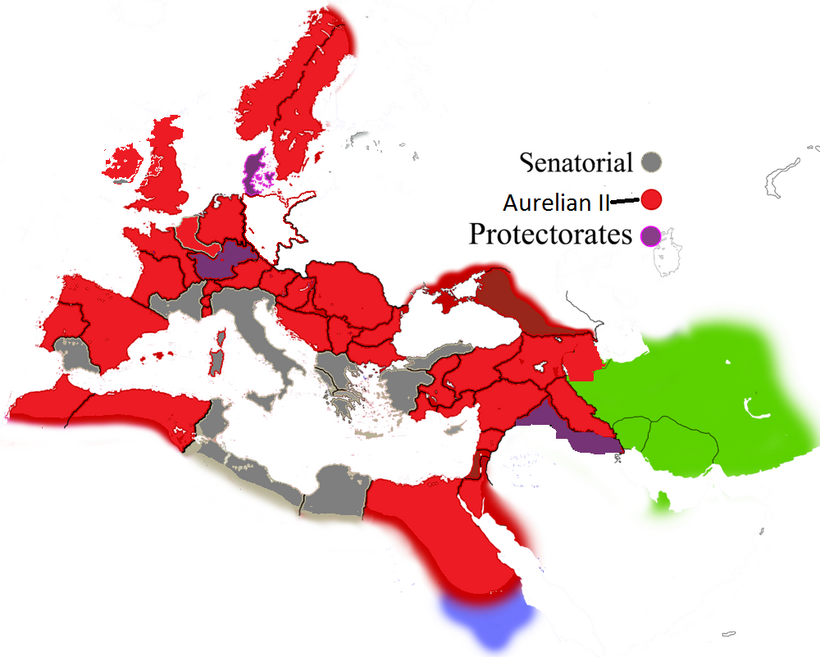 Ad blocker interference detected!
Wikia is a free-to-use site that makes money from advertising. We have a modified experience for viewers using ad blockers

Wikia is not accessible if you've made further modifications. Remove the custom ad blocker rule(s) and the page will load as expected.